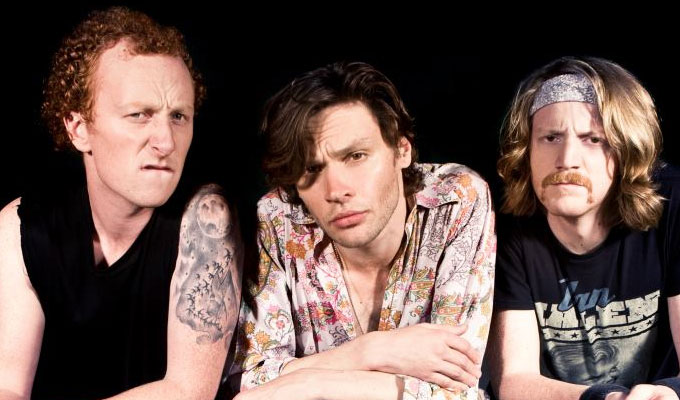 Dead Cat Bounce
This Irish comedy band formed in 2008, after meeting at Trinity College Dublin in 2002 where they were all members of the sketch comedy group H-BAM.
The group originally comprised James Walmsley (guitar and lead vocals), Demian Fox (drums), Shane O'Brien (bass) and Mick Cullinan (keyboard) – although Cullinan left in October 2011, and they became a trio.
Named after the stockbroking term for a small, brief recovery in the price of a declining stock, they have performed in festivals around the world, and in 2011 were the house band at the Gilded Balloon's Late N Live show.
They won the Time Out Jury Prize at the Sydney Comedy Festival in 2010, and the people's choice award at the same festival the following year.
Read More