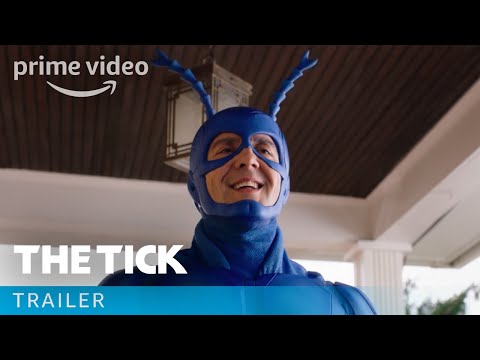 Peter Serafinowicz in The Tick
Amazon Prime has released the first trailer for The Tick, starring Peter Serafinowicz as the blue-suited superhero.
And the internet giant as revealed that the comedy action show will be released on August 25.
The series revolves around a mild-mannered accountant named Arthur with no superpowers who becomes the brains to The Tick's brawn.
From creator Ben Edlun, the show follows a pilot made last year. It also stars Yara Martinez, Griffin Newman, Jackie Earle Haley, Valorie Curry and Brendan Hines.
Published: 12 Jul 2017
Recent Videos
What do you think?