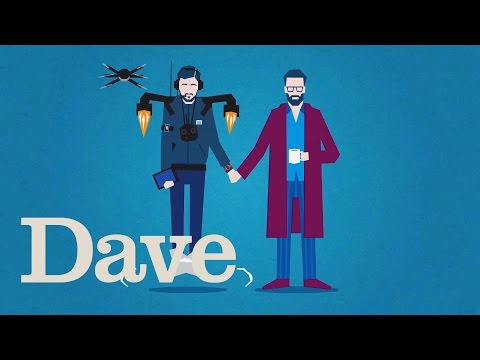 The Joy Of Techs trailer
In the show; the comic's gadget-obsessed friend – the actor, broadcaster and 2016 Celebrity Masterchef winner Alexis Conran – tries to persuade him of the advantages of technology.
The pair rove the UK, seeing how devices can help in everyday life, survival situations or just with hobbies and games.
The seres starts on May 30:
Published: 18 May 2017
Dave his released the first trailer for The Joy Of Techs, starring Marcus Brigstocke.
Recent Videos
What do you think?