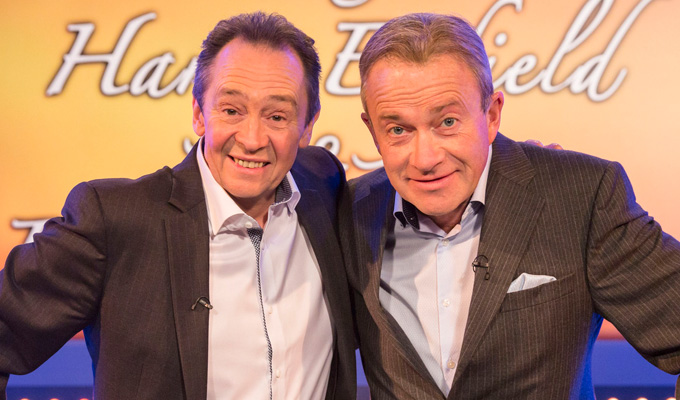 Harry and Paul Present: The Gentleman's Club
The rarefied world of the London gentlemen's club is one Harry Enfield and Paul Whitehouse have visited before, via their two old duffers with an unhealthy obsession with whether everyone in the public eye was a 'queer' or not.
But now they have left behind the catchphrases which made their names for a mockumenary offering a little more background to the various characters who inhabit Wibbles, the oldest such establishment in St James's. Well, 'various' might be a bit of a stretch for this far-from-diverse collection of out-of-touch privileged white men approaching their dotage.
And therein lies the rub with The Gentleman's Club, the latest Radio 2 Comedy Showcase. As much as we can laugh at their creations' casual approaches to wealth, common sense or political correctness, there's not much variety in the scenes.
The characters are certainly very funny, thanks to their social isolation and self-certainty in their out-of-touch attitudes, cheerily referring to a 'frightfully dapper Chinaman', for example. But there's really only so many variations on the theme, and this world doesn't offer Harry and Paul the chance to have fun with myriad characters as they have done in later work like The Story Of The 2s or Down The Line.
So even though some attempts are made to break it up, with microphones venturing into the kitchen, the eccentricities of larger-than-life members prove too irresistible, and we're soon drawn back in the leather chairs with the upper-class conversation becoming a hubbub in our ears.
Review date: 14 Mar 2017
Reviewed by: Steve Bennett
What do you think?