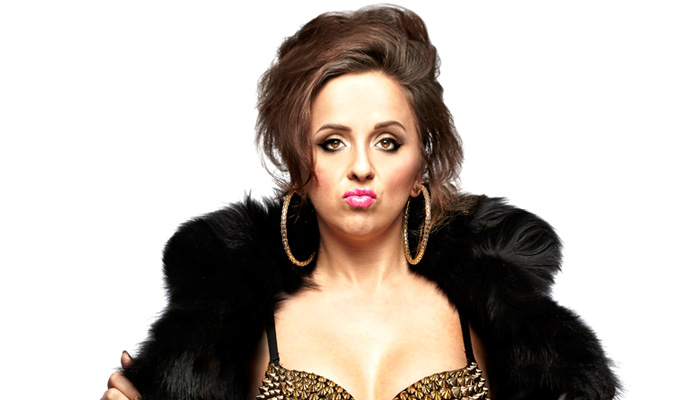 Luisa Omielan: What Would Beyonce Do?!
The BBC calls Luisa Omielan's show a 'Valentines Day special' – which suggests they didn't realise that it's built around the tale of a devastating break-up.
But What Would Beyonce Do?! should appeal to all the single ladies as well as anyone crazy in love, with its mixture of honest anxieties and kick-ass tunes. It's the comedy equivalent of gal-pals having a heart-to-heart in the ladies', bonding over emotional insecurities and bedroom confidences before getting back on the dancefloor.
In harnessing the feisty spirit of Sasha Fierce, Omielan brings a uniquely infectious, empowering energy to her shows, the likes of which stand-up hadn't seen before. Bringing a new audience to the genre has propelled her from tiny pub room at the Edinburgh Fringe to venues such as the Clapham Grand, where this was filmed – ramping up the party spirit but losing nothing of the intimacy that her frankness engenders.
The zest remains largely intact on screen, as Omielan bursts on full of swagger: a proud independent woman owning her sexuality and her sense of self, having no truck with society's pointless conventions, whether it's about body image, patriarchal hypocrisy or the etiquette of texting while dating.
It seems like a performance of pure attitude, but gradually, the reality behind this bold front is revealed. That heartbreak of being dumped, a tough family torment, and finding herself living back with her mum in her 30s. Some of these incidents pack an emotional sucker-punch, but while Omielan is refreshingly frank about being floored by the effects, the message is that she shouldn't wallow – because you can be sure as hell that Ms Knowles wouldn't. She's a survivor, not gonna give up.
Omielan's success – and the fact that this calling-card show has run for years – shows what a cord it strikes. After conquering the live scene, and on her own terms, this BBC Three version should win her even more fans.
• Luisa Omielan: What Would Beyonce Do?! went live on BBC iPlayer at 10am. Watch here.
Review date: 14 Feb 2017
Reviewed by: Steve Bennett
Recent Reviews
What do you think?