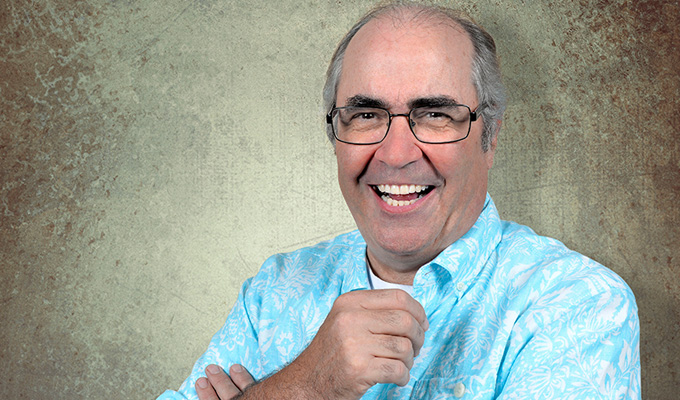 Danny Baker: From The Cradle To The Stage
'I don't know what this is,' Danny Baker admits of his first stage show in an eclectic 41-year career, save for one panto season in his Daz-advert era. He certainly has too much respect for comedy heritage to have the impudence to claim this anecdotal ragbag as stand-up, but hopes that ultimately, it's a 'good distraction'. That it most certainly is.
This is a show assembled following the success of his memoirs and ensuing TV adaptation, Cradle To The Grave. Nominally, it's a retelling of some of the stories of growing up in working-class Deptford in the 1960s, though Baker takes great pride in that in the linear narrative he'd prepared, we never even get as far as his school days.
That's because he has such a rich source of anecdotes in his mental database that one thought inevitably sparks another. He boasts/apologises that this means no two shows will be alike, and the spontaneity certainly lends the show an engaging, natural looseness, even if it means the stories aren't always as comically polished as a stand-up would endeavour make them.
His ebullient rapport and mischievous mind has made him a radio favourite - although it's sad that he considers these live shows as something of an escape pod as he finds wireless work drying up. That a broadcaster of such distinction and wit is being replaced by corporate drones parroting head-office approved slogans in their nine seconds between computer-selected tracks is little short of an outrage. But that is by-the-by…
Baker says he gets his memory for stories from his mother, the brass front that's kept him in the broadcast business from his dad 'Spud', the larger-than-life character played by Peter Kay on telly (The series, incidentally starts a repeat run on Monday). Certainly Spud's brazenness is the source of the best family stories that fill the hour or so before the interval.
The second half opens with Baker miming to a Max Miller recording – you won't get that on Channel 5's Lip Synch Battle – to introduce a section of showbiz anecdotes.
He says the 'dumb luck' of his career means he got to know, to varying degrees, many of his icons. So we hear great yarns about he tamed a furious Kenneth Williams, cut through Spike Milligan's shell of grouchiness, or couldn't stop sniggering when Tommy Cooper was trying to be serious.
The anecdotes he tells here should keep him in chat-show bookings for decades, and he never even gets to his stories about musical icons from his time on the New Musical Express. Though we do learn how he was in Led Zeppelin for 35 minutes. Meanwhile his idiosyncratic musical tastes ensure that even the walk-in and interval music is both jaunty and quirky
There's an inevitable Q&A at the end, and this opens up one yarn about the strangest projectile he's ever seen hurled at a football match, as well as tying up at least some of the ends he left loose in the first section.
For all that Baker can't get around to, plenty of ground is covered as he speaks with incredible speed and intensity, packing at least two hours' of material into every one.
Judged as a stand-up show, you could easily pick holes in Cradle To Grave, certainly for its lack of structure and neatness. But as Baker himself says, the difference between fiction and real life is that real life doesn't have to make sense. And as an 'audience with' experience, Cradle To The Stage is a delight, driven by Baker's passion for a good yarn.
And if you wonder what took such an avowed lover of light entertainment so long to embark on a stage show of his own, the answer is surely that he was too busy picking up an impressive arsenal of first-hand stories to populate it.
• Danny Baker: From The Cradle To The Stage is on tour until April 1. Click here for dates.
Review date: 11 Feb 2017
Reviewed by: Steve Bennett
Recent Reviews
What do you think?