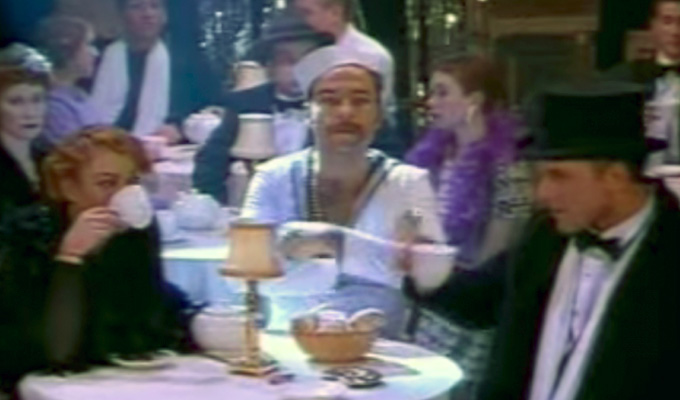 Hello, sailor! Who's this in an old Ant & Dec video?
David Walliams once had a bit part in an Ant and Dec music video, it has been revealed.
The Britain's Got Talent judge appeared with the programme's co-stars on the video for their 1995 single U Krazy Katz.
Released when the pair were known as PJ & Duncan, it evoked a Prohibition era speakeasy… where Walliams was a patron, dressed in a fetching sailor's outfit and sporting a Village People style moustache.
The clip was revealed on Britain' Got More Talent on ITV2 at the weekend. 'OK, I was in the video, he confessed on the show. 'Not one of their best songs.'
The song reached No 15 in the UK charts.
Walliams used to write jokes for the Geordie duo before Little Britain made him a star.
Here it is:
Published: 15 May 2017
Recent Punching Up
What do you think?