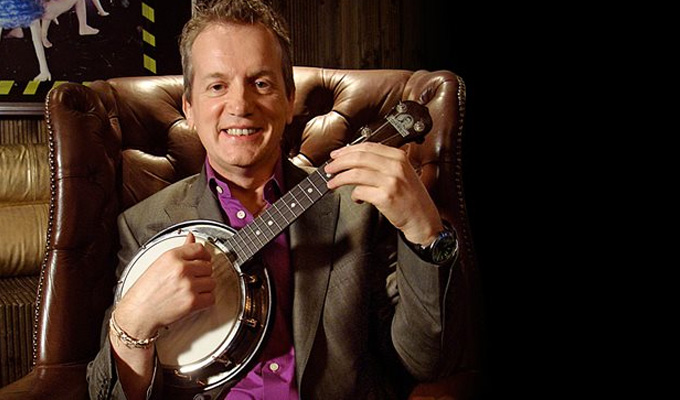 Skinner inherits a ukulele... no strings attached
Frank Skinner has revealed one of the perks of celebrity – being left an antique ukulele in a will.
The George Formby fan was recently contacted by a firm of solicitors in the Cotswolds, who told him that their recently deceased client had seen him 'on the telly' and bequeathed him the instrument.
Skinner told listeners to his Absolute Radio show that he was left the item because 'she thought "I was a kind-looking man"'.
'I was really touched by it,' he added
The instrument has the date February 2, 1927, inscribed on the velum, along with German writing.
Skinner mused: 'Can I think of any famous Germans who were around in 1927?
'I don't know about you, I don't associate him with a ukulele, he doesn't seem the type. If I found out it belonged to Hitler, would I still play it? I don't know the chords to Tomorrow Belongs To Me.'
Adding that he was 'very excited' to take possession of the instrument, he did admit that, 'of course, I am the sort of bloke that when I read that, [I thought] "what do you mean kind-looking?"'
Here's Skinner with his own banjolele:
Published: 9 May 2017
Recent Punching Up
What do you think?