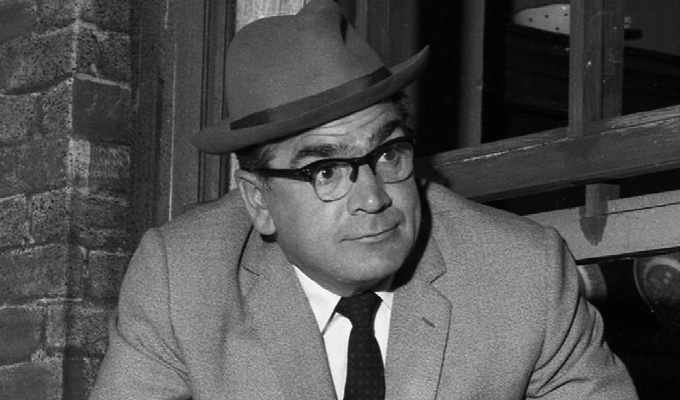 Here's Harry.... at last
All the surviving episodes of Harry Worth's Sixties comedy series Here's Harry are to be released on DVD for the first time.
Sixty episodes aired on BBC TV from 1960 to 1965, but only 11 remain.
One episode from series 5, entitled The Musician, was thought missing forever, but was recovered by TV archivists Kaleidoscope last year and included on the disc.
Remembered today for the shop-window levitation trick in the show's opening credits, Here's Harry stars Worth as a bumbling middle-aged fusspot out of sync with a fast-changing society.
He lives in the fictional town of Woodbridge with his cat Tiddles and his often-referred to but never seen Auntie. In each episode Worth is pitted against figures of minor authority such as customs officers, railway staff, doctors, lawyers or policemen.
Worth's amiable but bewildered persona is said to have helped inspire characters such as Frank Spencer or the angrier version, Victor Meldrew.
Written by Vince Powell and Harry Driver – who also penned Love Thy Neighbour and Bless This House – Here's Harry was Worth's breakthrough show and one of the longest running sitcoms of the era.
The supporting cast includes Hugh Lloyd, Frank Thornton, Frank Williams, Patrick Cargill and Deryck Guyler.
Worth – who toured for two years with Laurel and Hardy at the end of their careers – died in 1989 at the age of 71.
Simply Media are releasing Here's Harry: All Surviving Episodes on September 11. Click here to order in advance.
Published: 8 Aug 2017
What do you think?