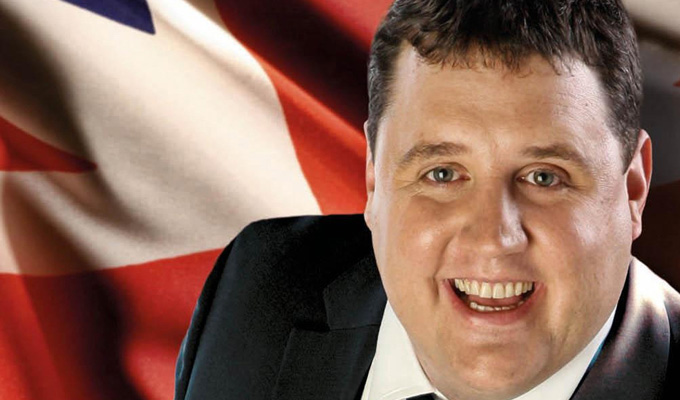 Peter Kay announces new charity shows
Peter Kay is to return to Manchester's O2 Apollo for the first time in more than 13 years, for another two of his charity Q&A sessions.
The comic is to perform and afternoon and evening event at the venue on July 15, with proceeds spit between two causes.
Some of the profits will go towards cancer treatment for mum-of-three Polly Haydock, for whom Kay has previously raised more than £200,000 from similar events.
The rest will go to Kyle Buckley, a 12-year-old from Bolton who has a rare muscle tissue cancer called rhabdomyosarcoma.
He was diagnosed in 2014, and during intensive treatment, a drug caused the youngster to go deaf. Unfortunately, he relapsed in May 2015 and underwent a course of chemotherapy and radiotherapy. He was given the all-clear in December 2015, but at a routine scan in March of this year showed the cancer had returned. The family's fundraising efforts have so far secured £24,000.
Earlier this month, Kay held his third Q&A session at the Blackpool Opera House for 37-year-old Polly Haydock, having raised more than £150,000 from two previous shows.
Polly was diagnosed with stage 3 colorectal cancer in October 2015. She initially tried a diet of herbs and supplements as a possible cure, which appeared to keep her tumour stable. She then underwent radiotherapy, but afterwards, the cancer spread to her lymph nodes, liver and lungs and was categorised as stage 4. In July last year, her oncologist told her that she had six months left to live.
She and her family are now trying to raise more than £400,000 to receive treatment in Germany unavailable in the UK. They believe it will prolong her life and may even help cure the disease. A Go Fund Me campaign currently stands at more than £220,000.
Kay said of his new Q&A shows: 'Any funds raised will go a very long way to making both these people's lives better.'
Tickets will go on sale at 9am on Friday.
Published: 27 Jun 2017
Recent News
What do you think?