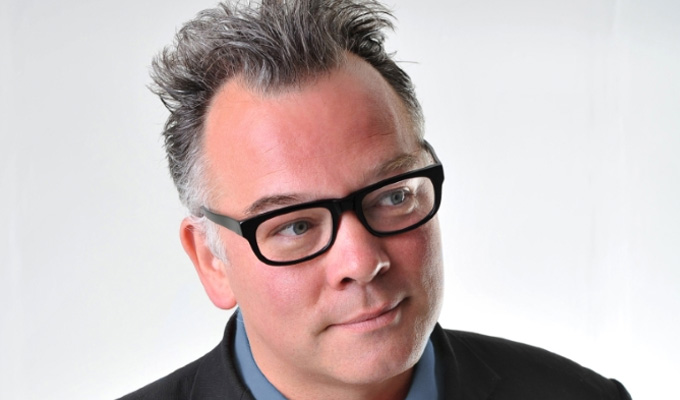 Stewart Lee: Why I'm doing my Manchester gig tonight
Stewart Lee says he's going ahead with his gig in Greater Manchester tonight because 'it seems like the right choice'.
The comic is playing the Lowry in Salford tonight for the second of a four-night run of his Content Provider tour – and said he would go ahead in the wake of the murders of 22 Ariana Grande concert-goers by a suicide bomber at Manchester Arena last night.
He said the venue also wanted to go ahead, having consulted with police.
Mark Radcliffe asked Lee about doing the show when the comedian made a scheduled apperance on his on BBC 6 Music this afternoon.
'I think you should do it,' Lee said. 'It's become something of a cliché to say "otherwise they've won". But I think you have to it.
'The only problem with it being comedy is that runs the risk of looking distasteful because it is essentially light-hearted. But on the other hand, I think that you need to do something that's fun, and a celebration as well.'
'I'll try to find something to say at the start, but I think you have to carry on.'
And he said he came to his decision after 'wondering what the right thing was for performers to do' after the terror attacks in Paris in November 2015, including the killing of 89 people at an Eagles of Death Metal concert in the Bataclan theatre.
'I remember Stiff Little Fingers, they did their Paris gig the next day,' Lee recalled. 'They said they'd grown up in Northern Ireland and they couldn't go to things they wanted to because they kept being cancelled for terrorism stuff, and they just wanted to get on with it.
'And I thought that's the right thing to do. That seemed like the right choice.'
• Comedy Store cancels its show in the wake of Manchester Arena attack
Published: 23 May 2017
Recent News
What do you think?