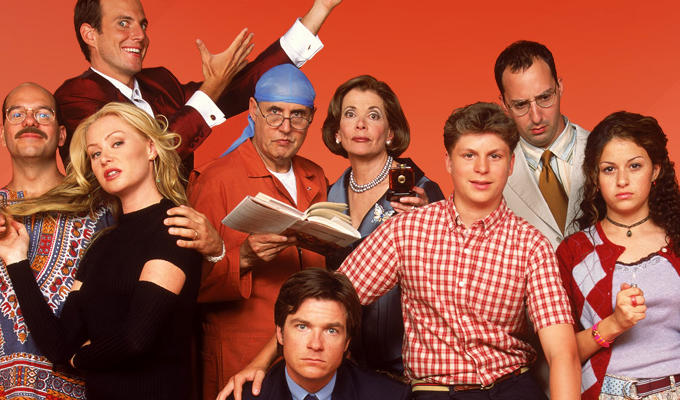 The Bluths are back
Netflix has officially confirmed the fifth series of Arrested Development.
Thew news comes after star Jason Bateman, who plays Michael Bluth, tweeted that he had 'officially signed' for a comeback last week.
He will be joined by the full core cast of Michael Cera, Jeffrey Tambor, Jessica Walter, Will Arnett, Tony Hale, Portia de Rossi, David Cross and Alia Shawkat.
And creator Mitchell Hurwitz is also back for the show, which is poised to return next year.
In a statement, he joked: 'In talks with Netflix we all felt that that stories about a narcissistic, erratically behaving family in the building business — and their desperate abuses of power — are really underrepresented on TV these days.
'I am so grateful to them and to 20th TV for making this dream of mine come true in bringing the Bluths, George Sr., Lucille and the kids; Michael, Ivanka, Don Jr., Eric, George-Michael, and who am I forgetting, oh Tiffany. Did I say Tiffany? — back to the glorious stream of life.'
Netflix chief content officer Ted Sarandos added: 'Season 4 marked the first foray by Netflix into original comedy programming and this time, the Bluths will collectively be spending more quality time with their millions of fans around the world.'
And executive producer, and narrator, Ron Howard added,: 'Hell yes! Warming up my uncredited narrator vocal chords. Now the only thing I will have to be coy about is all the craziness the Bluths are going to face this season.'
Arrested Development first aired on Fox from 2003 to 2006, when its cancellation led to fan campaigns to revive it, with Netflix finally picking up the baton in 2013 with a 15-episode fourth season. However, it was a different format from previous seasons as actors' schedules meant it was hard to get the cast together, meaningepisodes had to focus on individual characters rather than ensemble scenes.
Published: 17 May 2017
Recent News
What do you think?