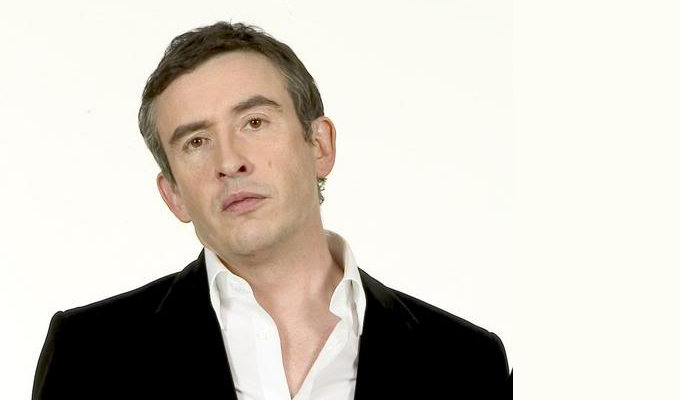 Steve Coogan to release music single
Steve Coogan is to release his first music single in more than 20 years.
The comedy star reached No 42 in 1996 in his guise of Portuguese Eurovision Song Contest winner Tony Ferrino, with a double A-side of Help Yourself and Bigamy At Christmas.
Now he has joined a Brighton-based collective of artists who've recorded a song called Quintessentially British.
Coogan – whose brother, Martin, is in the indie band The Mock Turtles – plays piano and speaks the line 'quintessentially British' on the track
A video for the song has just been shot, playing up Coogan's playboy image, driving a classic Aston Martin. It co-stars Irish model and TV presenter Laura Whitmore.
Released under the band name Shakeable Germ, the song also features singer Collette Cooper, producer George Kwelli and fashion designer Gresham Blake, who numbers Coogan as one of his clients.
Quintessentially British was written and produced by Jason Phats of Phats & Small fame, best known for their 1999 dance hit Turn Around.
Double Brit Award-winning singer Rag 'N' Bone Man was originally going to contribute vocals, however he has since dropped out of the project.
'It has an Avengers, Steed and Purdy, Gambit vibe' explains Turn Around singer Ben Ofeudu, who didn't contribute to the song but appears in the video. 'It's just a thing, creative people getting together and trying to do something' he told Chortle.
'I didn't know [Coogan] was classically trained. But there's a section in the video where he does a minute of classical music, he plays this amazing piece. You see his hands and you think he's miming. But no, he's properly playing on it.
'And then he gets up, gets in his Aston Music and drives to this underground club. The way they've done it is brilliant.'
The single is expected to be commercially released in the summer.
Currently appearing in the third series of The Trip on Sky Atlantic with Rob Brydon, Coogan has recently been shooting the Laurel and Hardy biopic Stan and Ollie around Bristol.
He may not have got to record with Rag 'N' Bone man this time around but one enterprising YouTuber has already mashed them together into collaboration.
- by Jay Richardson
Published: 21 Apr 2017
What do you think?