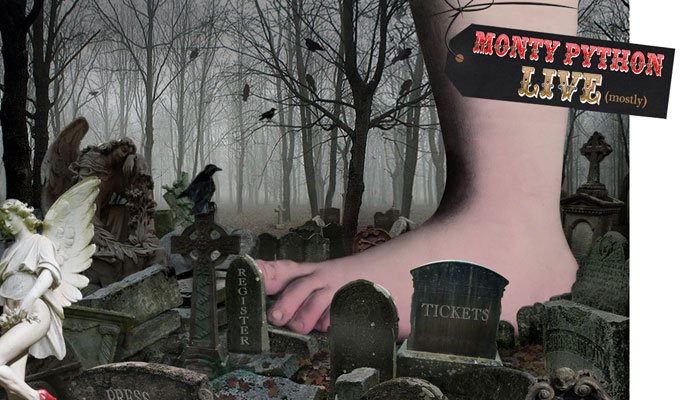 Pythons announce 'last ever' gig
Monty Python have added one more night to their run at London's O2 Arena, saying it will 'probably be their last live performance together'.
The news comes as the team released a video of of their first original material together since 1999, a musical number called The Silly Walks Song that will feature in the new live shows.
A spokesman said: 'The Pythons had hoped to take up some of the many offers to perform at arenas all over the world, but individual commitments to other projects over the next three years has made this impossible.'
Tickets for the July 20 show, dubbed The Last Night Of The Pythons go on sale at noon tomorrow, Friday April 4, priced £27.50 to £95.
The Pythons had originally announced a one-off show at the O2 Arena but producers said tickets to that sold out in a suspiciously precise 43.5 seconds. A further nine dates were then added, all of which have sold out.
The reunion will see John Cleese, Terry Gilliam, Eric Idle, Terry Jones and Michael Palin appear together on stage for the first time since 2009.
'The septuagenarian Pythons are well aware of what these shows mean to their fans,' the statement continued. 'The shows at the O2 promise to be a spectacular celebration of Britain's most iconic and influential comedians.'
Published: 3 Apr 2014
What do you think?