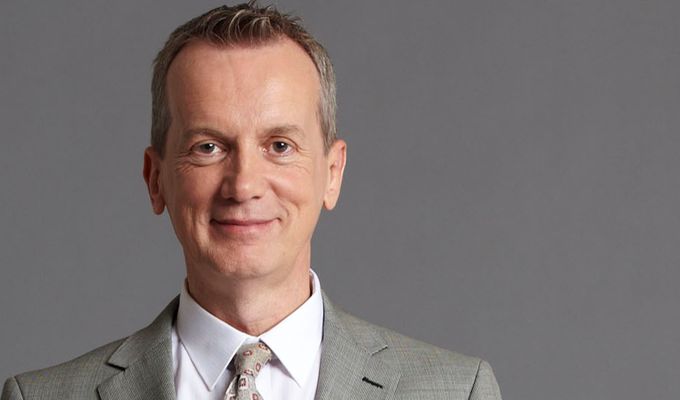 Frank Skinner's new stand-up show
Frank Skinner has announced a new stand-up show, with a nine-night run of Man In A Suit at London's Soho Theatre in November.
RICKY GERVAIS has confirmed his plans for a stand-up tour in 2014, called Humanity. Speaking at the US launch of Derek, he said: 'It always gets put back, I have to make sure I have six months free and something always comes along, TV or film. But the short answer is I can't wait. I even have a title and a big bag of Post-it notes... I haven't even done a warm-up but I definitely want to do some next year.'
IAN HISLOP's drama The Wipers Times, about a real-life satirical magazine launched in the trenches of the First World War and starring Michael Palin, attracted a strong 2million viewers to BBC Two last night.
THE line-up has been announced for next month's Comedy International Conference that discusses the state of the industry. The sessions will be Comparing The Market, about the international scene; The Other Stage about corporate gigs; Deeper Into Data, about ticketing; and The Big E about Edinburgh. The event takes place at the Pleasance Theatre in London on October 3, and costs £79. Click here for more details.
THE US remake of Getting On is to debut on HBO on November 24, it has been announced, as a double-bill with Australian comedian Chris Lilley's new show, Ja'mie: Private School Girl. Laurie Metcalf, Alex Borstein and Niecy Nash play the three nurses.
Published: 12 Sep 2013
What do you think?