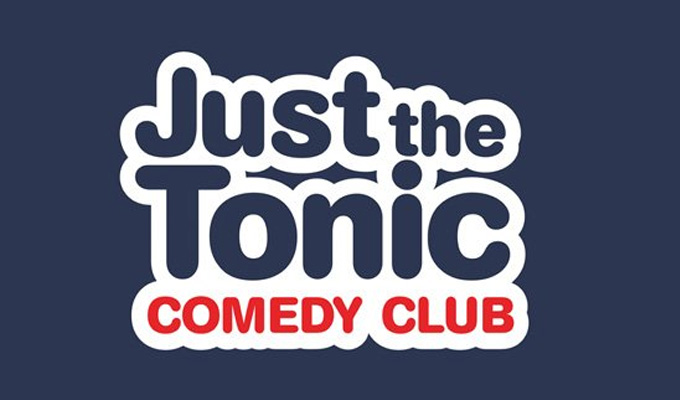 No Tonic for Birmingham
The opening of the new Just The Tonic comedy club in Birmingham has been postponed indefinitely.
The custom-built venue had been scheduled to open on October 4, to coincide with the city's comedy festival – but owner Darrell Martin has admitted it won't be ready in time.
And he couldn't give a timescale as to when it would be opening.
The news comes as the Birmingham branch of Jongleurs was forced to shut down, after the nightclub in which it operates, Bliss, closed. Local press reported it as part of a 'growing crisis' in the city's 'golden mile' of rowdy bars and clubs on Broad Street.
Less than a month ago, Martin was bullish about his new venture, claiming the formula he has used at his other Just The Tonic clubs in Leicester and Nottingham would be a success, despite a string of comedy venues closing across Britain.
But he has now admitted that the work won't be ready in time – and has pushed the opening back to an unspecified date.
'There were a few delays with getting it open,' he said. 'And it looked like it wasn't going to be ready for the festival
'Rather than keep acts hanging on and cause problems down the line I decided it was better to postpone the whole thing until we knew for certain a launch date. I didn't think it was fair to have people hanging on when I knew there were potential issues.
'It will happen, but later on, [I've] not got any timescales.'
No requests for planning permission have been lodged for the venue – Hennessy's bar and club in the Digbeth area of the city centre – should any be needed.
And there is no news as to where or when Jongleurs might be re-opening. Its website is currently stating the Birmingham venue is 'sold out' until early October – even though the shows in the meantime will not actually take place.
The problems would rob the ten-day Birmingham Comedy Festival of two of its major venues, if Jongleurs does not reopen in time.
But festival founder Dave Freak said: 'While the loss of any show from the festival is a disappointment, it's clear from the positive response to the festival programme this year that Birmingham remains a vibrant centre for comedy.
'The (hopefully temporary) closures of Jus The Tonic and Jongleurs have had no impact whatsoever on the unique way the festival operates, and shows at other venues are completely unaffected.'
Highlights of the festival the first dates in the UK leg of Russell Brand's Messiah Complex tour, as well shows from Adam Hills, Tony Law, Nina Conti and former presenter of The Word, Terry Christian. Website.
Published: 10 Sep 2013
What do you think?