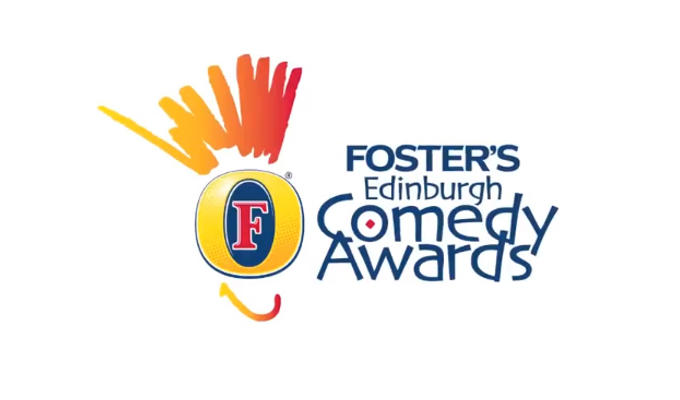 Foster's renews awards sponsorship
Foster's has signed a new three-year deal to sponsor the Edinburgh Comedy Awards –  as their producer reveals that The Queen has taken a keen interest in the accolades.
The lager will be backing the prizes until at least 2016, with brand director Gayle Harrison saying the support 'provides a solid and lasting foundation for our marketing ambitions'.
Announcing the renewed deal today, producer Nica Burns also revealed that the Queen asked about the awards at a recent OBE ceremony.
Theatre owner and producer Burns, who was honoured for services to the industry, said that after asking about her main business, The Queen asked her: 'I'm very interested in your comedy awards.'
When Burns told her they had been going since 1981, The Queen replied: 'Oh my goodness! I didn't know the Edinburgh Fringe was that old.'
'It's quite the recognition,' Burns said today.
She added that in the years since she's been involved in the awards, the biggest change has been in the newcomer category, which was created in 1992 to honour Harry Hill.
Burns said: 'Newcomers are much more sophisticated today. When we first saw Harry Hill, the show was a mess, but we thought, "What a genius!".
'Today the newcomers are more polished. They are using the Free Fringe to do a 15 or 30 minute set to build on their club routine, then they come back for a full hour [which is eligible for the award]. Late Night Gimp Fight did that to great effect, with a first show that came in under the 50 minutes.
'But there is that extra stepping stone now; the comedy career ladder has an additional step. This year, I'm expecting newcomers with really tight shows.'
She said that about half of the 581 Fringe shows eligible for the main award would also be considered for best newcomer. But she said that both numbers would inevitably rise as new shows were added to the programme, especially from the PBH Free Fringe.
Burns said this year was 'the most inclusive Fringe ever' – with comedians spanning different generations and backgrounds. 'The Fringe is about inclusion innovation and aspiration,' she said, 'and it is in that spirit that Foster's have renewed their sponsorship'.
She added that in her experience, comedy was also becoming a major 'intergenerational' form of entertainment, with families attending shows together in a way she doesn't see in theatre.
And she also spoke of how vital a sense of humour was for the British identity, and how it was a positive force for helping immigrants fit in to society. She said: 'We've seen how quickly ethnic comedians come through in ten years. Comedy is a great way to unite. Humour is a binding thing, as we've opened the doors to this country.'
The Foster's Edinburgh prize money this year remains at £10,000 with £5,000 for each of the best newcomer and panel prizes.
This year's panel will be chaired by Tania Harrison, head of arts and comedy at Festival Republic. It comprises: Ben Boyer: head of comedy development at Sky; Claire Jones, a producer with BBC Radio Comedy; Alice Jones, deputy arts editor of The Independent and i; Times comedy editor Dominic Maxwell; Channel 4 commissioning editor; Time Out comedy editor Ben Williams and public competition winners Charlotte Lowey, Dale Platt and Stuart Wilson.
And for the benefit of Her Majesty, the Edinburgh Festival Fringe started in 1947.
Published: 3 Jul 2013
What do you think?