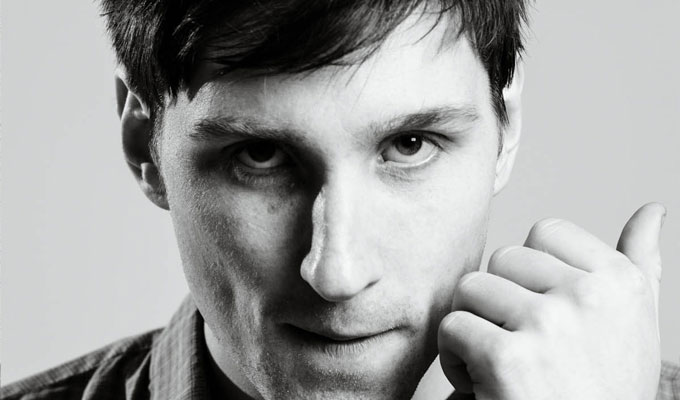 Sean McLoughlin
Sean McLoughlin: Kamikaze
Sean McLoughlin's keen to tell us how hard he's working – this is his fourth solo hours in so many years - and how limited the rewards. Nine years a stand-up, he hasn't yet got a viable fan base, and is frustrated to see his peers start to soar ahead of him in their careers.
He's also working hard to be a better comedian, despite his claims that his creative tank is running on empty. Keen to make social and political comment, he also doesn't want to fall into the easy path of saying things everyone will all agree with anyway. He admits 90 per cent of his thoughts are the generic shared opinions of every youngish metropolitan liberal – but ten per cent is weird conspiratorial stuff that no audience would buy.
Such protestations seem disingenuous: McLoughlin has got plenty to say. His material about erectile dysfunction is fearless and taboo-breaking (even making a case that it's a positive thing) when masculinity is still so often defined by bawdy ladz-on-tour 'shag-gers!'. It's important that he, erm, brought it up – especially as he's upfront about the fact one aim of being on stage is to get laid, now he's single. Most supposedly honest comedians wouldn't even acknowledge that basic truth.
McLoughlin has the skills to tackle complex emotions and topics through jokes, though undercut with slightly sillier stuff, still delivered with intensity. The most angry he becomes is when railing against the internal logical inconsistencies of the Cars cartoons.
Passion runs through his performance. He's always leaning into the audience, eager to convey these insightful thoughts and ideas as intensely as he can. He subtly mocks his self-centered thoughts, tongue-in-cheek claiming to be the real victim of fundamentalist Islamic terrorism, the serious aspects of which he returns to later, when he considers what might drive a Briton to join Al Qaeda.
The 'ten per cent' stuff was his theory that his entire existence might be the figment of the imagination of a middle-aged woman, after dreaming himself as her. That look into the Matrix had the air of a stoner's theory, and is harder to get behind.
But otherwise McLoughlin is a smart and bold comic, offering a brutally realistic, downbeat take on the world and his own place in it, conveyed with spirit and a dark-edged wit.
Read More
Published: 24 Aug 2016
Fate has most definitely crapped on Sean McLoughlin…
20/08/2015
Sean McLoughlin had a tough year, and this show lets…
14/08/2014
Early reviews for the first night of the capital's…
1/04/2014
If it's a ruse to help fill his donations bucket, it's…
15/08/2013
The second week of Comedy De Luxe – a Tuesday-night…
3/02/2013
The Royal Albert Hall is, without a doubt, one of…
24/05/2012
Sean McLoughlin, though relatively new, offers some…
21/10/2008
Gong shows are springing up almost everywhere these…
1/01/2008
Past Shows
Agent
We do not currently hold contact details for Sean McLoughlin's agent. If you are a comic or agent wanting your details to appear on Chortle, click here.