Phil Hammond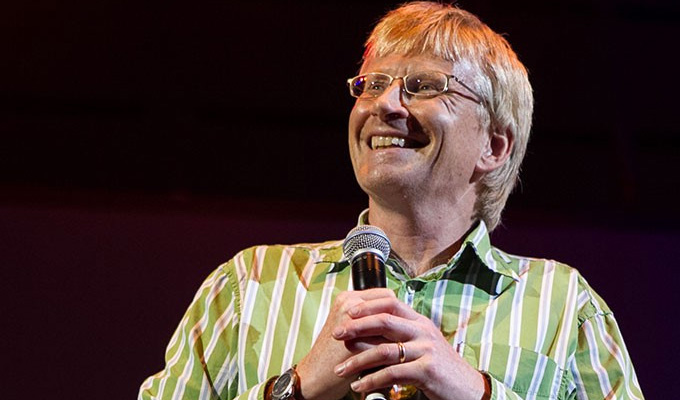 Phil Hammond qualified as a doctor in 1987, became a GP in 1991 and currently works as a clinical assistant in sexual health medicine.
He has written Private Eye's medical column, Doing the Rounds, since 1992, and was first to highlight the disastrous state of child heart surgery in Bristol in the early Nineties.
He has yet to be struck off but was reported to the GMC by William Hague's Press Secretary. He stood for Struck Off and Die Doctor's Alliance in Bristol West in 1992 General Election.
Reviews
Dr Phil's Rude Health Show at the 2010 Brighton Fringe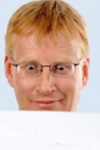 Think of the Venn diagram where comedy overlaps with healthcare and you'd be forgiven for conjuring up countless appalling medical student revues, with their unedifying, juvenile obsessions with the more revolting functions of the human body. Thank god, then for Dr Phil Hammond, to add a bit of maturity to the genre, combining an insider's knowledge of the NHS, an activist's zeal for wanting it to work better, and a comedian's eye for the absurd.
That's not to say he's without the more gross anatomical bent, but his tales of objects found up rectums, farting in the operating theatre and the perils of do-it-yourself penis enlargement are tackled with as much class as such subjects can ever be done with. Yet they might also be classed as risqué, especially given that he attracts a more conservative middle-class audience than many comedians.
The key thing to note is that the intelligent Dr Phil knows what he's talking about – especially when it comes to debunking the dangerous myth that doctors are infallible. His tales from his training – where he was nicknamed Dr Ten Thumbs for his near-lethal lack of dexterity – make the old Doctor films look like training videos. It's certainly enough for you to hope you never need to go into hospital again.
He still works, occasionally, as a GP in Bristol if only, he confesses, for the material; and as a regular media commentator on the problems of the health service, he's certainly on top of the topic. It's somewhat disappointing, then, to find that he spends a big chunk of the second half on shaggy-dog jokes, excused under the pretence that he's discussing longevity factors such as sex, when they seem to belong more in a generic after-dinner speech than a comedy show with such a clear angle.
Admittedly, the gags are funny, and delivered with the inherent authority we misguidedly assign to medics, but his unique first-hand knowledge is always going to be more fascinating. And he does more than his fair share of campaigning, too, whether its on the Bristol heart scandal, cutting junior doctors' hours or on destigmatising STI. Plus this has to be one of the few comedy shows offering practical advice on how to remove a lightbulb from the place even the sun don't shine.
Other insights are more revelatory – except, perhaps, for those who already work in the NHS, who seem to think his apparently surprising disclosures are commonplace – and certainly explains the realities of the system (gential) warts and all. Plus the mix of fact, opinion, anecdotes and gags will certainly have you laughing – and the health benefits of that are well-documented.
News
Comments
Phil Hammond Dates
Represented by
ADVERTISEMENTS