Michael McIntyre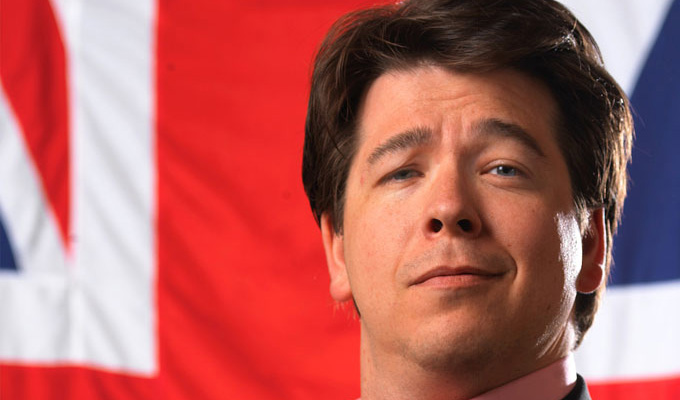 Date Of Birth: 21/02/1976
The son of comedy scriptwriter Ray Cameron - who co-wrote Kenny Everett's TV shows with Barry Cryer, Michael McIntyre's first stand-up success came at the 2003 Edinburgh Festival, where he was nominated for the Perrier best newcomer award. He returned to the festival in 2004, 2006 and 2007.
In 2006, he made his debut at the Kilkenny comedy festival, returning the following year when he also added Montreal's Just For Laughs festival to his CV. In 2007 he was nominated for the Chortle Award for best headliner – a title he won in 2008.
He is a regular face on panel shows and on stand-up shows on both TV and radio, including the Comedy Store and The World Stands Up on Paramount and 4 Stands Up on Radio 4 in 2007/8, which he hosted.
Michael McIntyre Videos
Reviews
Michael McIntyre: Showtime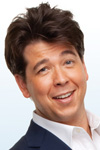 The material is moulded by state-of-the-art robotics; precision engineering ensuring that nothing is out of place. It's the video introduction to Michael McIntyre's new arena tour, a fantasy montage showing his sharp suit being clamped into place by cybernetic technology, but the metaphor for his perfectly-honed stand-up is irresistible.
The intricate care that lies behind the routines he delivers with his familiar super-confident breeziness make for an almost bulletproof show. McIntyre may have his detractors for his lack of edge – just about every wet-behind-the-ears new act with ten minutes' stage time under their belt seems to have a snide word for him – but Showtime has, unquestionably, some of the funniest routines you'll hear this year.
Yet erring on the side of safety means there are also a good chunk of observations and ideas which don't seem particularly fresh, so holding him back from achieving a beginning-to-end brilliance, despite the virtuosity of his finest material.
For instance, he starts with the Olympics, which provide the opportunity to repeatedly use a triumphant 'Team GB!' cry as a feelgood oratorial device as well as provoking workaday comments dressage being for 'gay horses'. And on the Jubilee, thoughts about the octogenarian Queen being forced to stand in the rain for the river pageant, or Prince Philip feigning an illness to get our of any more 'celebrations' seemed common at the time, let alone months later.
It's not the observations that gets the laughs, but McIntyre acting out the moves, whether it be Grace Jones's hula-hooping or those camp horses. The Games, especially, gives him free rein to scarper around the stage like an excited child, even though his trademark skipping seems to be largely curtailed in this show. Perhaps it was the source of just one too many jibes at his expense…
For a man known for his quotidian material, there's a touch more surrealism than normal too. The Queen indulging in unlikely activities is no great jump, but his routine about names with alternative spellings – like Steven or Stephen – becomes a symphony of odd noises, made hilarious though repetition and slight variation.
It's a technique he uses to devastating effect several times in the show, and never more in the superlative closing segment about a trip to the dentist gone wrong. This brilliant routine is worth the ticket price alone, with its graphic, often slapstick, imagery. With his mouth numbed by anaesthetic he can't make himself understood in a nightmarish series of health indignities he can't fully grasp. It's almost Carry On Kafka.
Making himself the brunt of some of his routines plays well, especially to the female half of audience, thanks to great routines about how what an idiot he is which apply, by extension, to all men. His catalogue of domestic niggles about tidying the laundry or the dirty dishes will certainly resonate through relationships everywhere – and wittily described.
His family life is well-mined; from the indignity his wife suffers in putting on a pair of tights, to some fun stories about entertaining his two children: Lucas, seven, and Oscar, five. The personal touch helps McIntyre stay the right side of the line between sharing universal experiences and becoming mundane. Fine flourishes in writing – for example in the otherwise familiar niggles of undertaking an online purchase – further help elevate the night.
To complain about Michael McIntyre not being cutting edge is to complain about Stewart Lee not doing musical parodies; it's just not what he does. But in broad-appeal arena-filling stand-up, he remains the king – and Showtime only cements that position.
News
Comments
Michael McIntyre Dates
Represented by
ADVERTISEMENTS
Products
Channel 4 Comedy Gala 2013
Starring: Adam Hills, Alan Carr, Diversity, Jack Dee, Jason Byrne, Jo Brand, Jon Richardson, Jonathan Ross, Josh Widdicombe, Kevin Bridges, Lee Evans, Michael McIntyre, Miranda Hart, Nina Conti, Paddy McGuiness, Paul Chowdhry, Rhod Gilbert, Rich Hall, Russell Brand, Seann Walsh, Tom Stade and Warwick Davis.
Michael McIntyre: Showtime!
Channel 4's Comedy Gala
Michael McIntyre Live
Michael McIntyre: Live And Laughing