Michael Redmond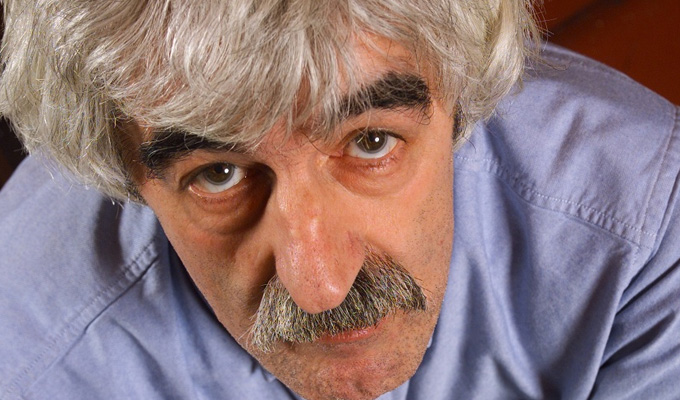 Dedapan comic Michael Redmond started his career writing comedy for Irish radio and television. After moving to London in 1987, he quickly established himself on the comedy circuit, headlining at clubs throughout the UK.
He has performed a number of one-man shows at the Edinburgh Fringe, including Eamon, Older Brother of Jesus, which was later developed as a series for Radio 4. He now lives in the Scottish capital and hosts a regular Sunday-night gig at The Stand comedy club there.
Over his long career has appeared on a number of stand-up TV shows, including BBC2's Comedy Nation, LWT's Friday Night Live, BBC One's The Stand Up Show and Clive Anderson Talks Back.
But he's probably most recognisable for his role as the lightning-hit Father Stone on Father Ted.
Michael Redmond Videos
Reviews
Michael Redmond, Aidan Strangeman and Colin Murphy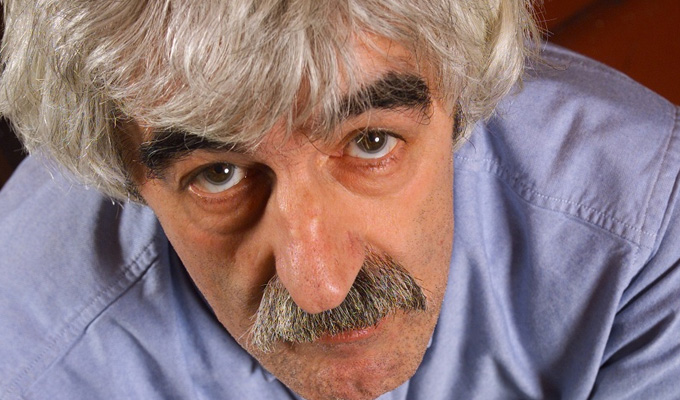 Michael Redmond has a face that looks like it's been left out in the rain too long, with his eyes, jowls and particularly moustache smudging droopily downwards through the weight of decades of bewilderment.
Unlikely juxtaposition is a cornerstone of so much comedy, and with his distinctive features and wearily detached demeanour, Redmond is automatically out of place in the most ordinary of situations. That outsider status is reinforced by a gruff, bored deadpan in his delivery as he struggles to understand the world – which he sees it as a slightly absurd abstract.
It's an appealing stance, even if the relaxed low-wattage performance isn't going to enthuse an audience, especially at this lateish, student-heavy gig. He takes his time not just over the jokes but between them, too, sometimes seeming to do little more than thinking aloud as he mulls the next subject.
But then, out of the blue, the peculiar Irishman will jolt from his reverie to serve up exquisite one-liner – a gag about religion, say, hilariously getting to the crux of an issue it'd take Richard Dawkins a couple of chapters to cover. The finest of his aphorisms deserve to be engraved in stone.
Such material, and the little self-aware chuckles at his own dry peculiarity, certainly endear.
He was supported at the Queen's Comedy Club by Aidan Strangeman, winner of last year's So You Think You're Funny? competition at the Edinburgh Fringe.
He's sometimes falls victim to the musical comedian's trap of being entertaining by dint of his medium rather than any hilarious material – and he's certainly not above stretching the old '…and that was my dad' pullback into a full verse. Elsewhere the pleasing rhythms of Benedict Cumberbatch's name form the basis for an entire track.
The world's best songs are usually about sex – and the same is true here. Although in his case they are inspired by self-deprecation, a ditty about his teenage awakenings being a special highlight.  He's a strong songwriter, and even when the ideas are straightforward he can introduce an sly lyrical turn to their expression.
There's  a whimsical lilt to his voice, too, which helps him stand out, and he can boast some wry jokes in his between-song banter – including one gag that will have you googling an unlikely phobia.
This gig, as always, is hosted by Colin Murphy, with all the hallmarks of a compere playing on home turf, running out the first draft of material that can be hit-and-miss. Audience banter can hit conversational cul-de-sacs, too – although Murphy's long enough in the game to make everything sound at least as if it SHOULD be funny.
But then he'll turn on a more polished routine, such as the one about overhearing a spin class, which allow him to flex his considerable performance muscles and ability to forge a fine comic facial expression – proving he can do the business when it comes to the crunch.
News
Comments
Michael Redmond Dates
Represented by
We do not currently hold contact details for Michael Redmond's agent. If you are a comic or agent wanting your details to appear on Chortle, click here.