Mark Thomas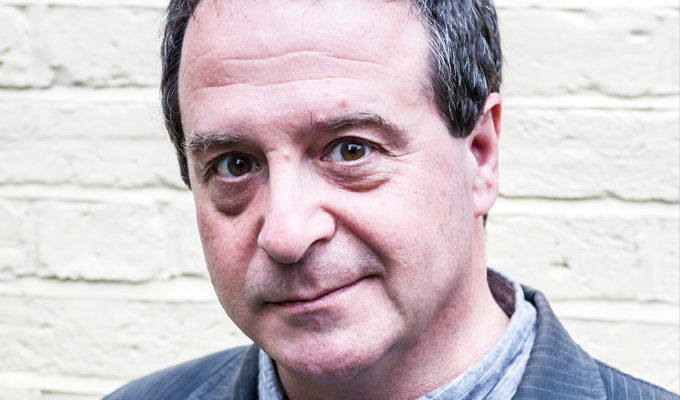 Date Of Birth: 11/04/1963
One of the few stand-ups still to carry the political standard of alternative comedy, Mark Thomas is essentially an observational comic – only his observations tend to revolve around the crusading anti-corporate, anti-greed investigations he undertakes.
He is best known for his campaigning Channel 4 series, in which he employed, Michael Moore-style, televisual stunts to get his message across. But his work also has a serious side: in one episode he got an Indonesian military chief to admit on camera that their government used torture.
Thomas has said his passion for politics was inherited from his father, a builder and lay preacher at Clapham's Nazarene Church, even if he didn't inherit his Thatcherite beliefs.
He won a scholarship to Christ's Hospital public school, but he would frequently play truant, often to the theatre, before going on to study at Bretton Hall drama college in Wakefield.
There he began performing his own sketches and shows, doing benefit shows for the miners' strike while still a student. After college he worked for his father by day and did stand-up by night until he could turn pro.
In 1992, his Edinburgh show was nominated for the Perrier award – the same year the fizzy water brand was bought by Nestle, one of the corporations Thomas now campaigns against so vociferously.
Four years later, he launched his strident TV programme, which ran for seven years. To this day he continues to be involved in the political causes that so influence his comedy.
Mark Thomas Videos
Reviews
Mark Thomas: The Red Shed
'This is a show about the miner's strike,' Mark Thomas tells us. 'But there is no brass band music or kids discovering a penchant for ballet.'
There is, though, a memory as poignant and emotive as any movie climax. He remembers the time, when he was a student and newly awakened political activist, when he joined miners on their march back to work after losing the brutal year-long dispute. As the group walked solemnly but proudly through a Yorkshire village, whose name is now lost to him, Thomas vividly recalls passing a school where a chorus of under-tens sang from the playground the workers' anthem Solidarity Forever, an inspirational glimmer of hope for the future in the face of defeat that brings a lump to the throat even now.
It is a beautiful image. But is it true? Or has Thomas mythologised his own origin story, looking back through Red Rose-tinted spectacles, and in its constant retelling convinced himself this fantasy is real.
The Red Shed charts his quest to try to determine the truth, 30 years on, so fits into his fine tradition of politically inspired comedic documentaries. But more than that, it is also about the potency of stories and the importance of truth… ideas that have never been more relevant in the wake of the Brexit campaign, when control of the narrative was key, and facts in short supply.
Thomas feels a pressing sense of duty to discover what really happened that day in 1985, partly for his own satisfaction and partly because he wanted to create a show to mark the 50th anniversary of the actual Red Shed, a modest Labour club in Wakefield where he began his performing career and whose active political community germinated his socialist principles.
The comedian's trips back to the area to try to find that school intertwine with visits to the club. He took a digital recorder with him to document key moments in the quest; with the main players in the story represented by volunteers from the audience, holding cardboard masks over their faces, a subtle but effective bit of theatricality. Through his conversations, he finds the shed's place in history, as well as wondering about its future, and whether it has one.
Such musings, though, are secondary to the play's main aim: to tell its own story, of Thomas' quest for the Holy Grail of truth. Can he find that school, or anyone who can verify the romantic story that inspired him?
He is a superlative storyteller, whipping from poignancy to laughter in the twist of a punchline. He can hold a silence, then, after the perfect pause, whisk us back into the pacey narrative, like a roller-coaster teetering at the peak of its track, all the while evoking a strong sense of the communities he's returning to and the characters that have helped form his views. These fresh images are made real in all our minds, as we hang on the twists and turns of his investigation, sharing in his curiosity, passion and punchy wit.
A story about stories needs its own power, and Thomas doesn't slack with a heartfelt yarn that will compel until its emotional payoff, whether you share his politics or not.
News
Comments
Mark Thomas Dates
Sorry. We have no listings of forthcoming performances by this comedian.
Represented by