Kevin Bridges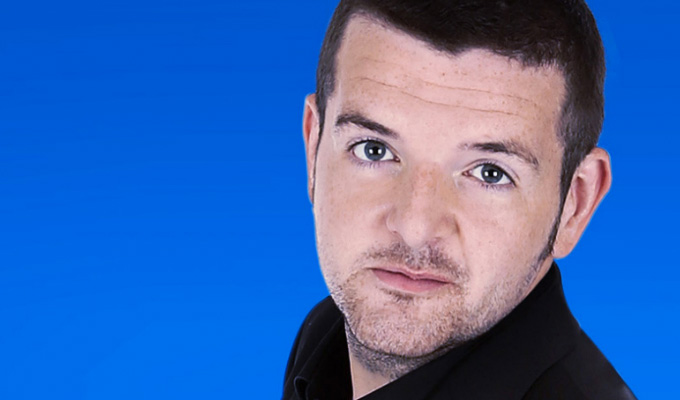 Kevin Bridges started stand-up shortly after his 17th birthday, and reached the finals of the So You Think You're Funny? talent contest at the 2005 Edinburgh Fringe, when he was just 18.
He staged his debut hour-long solo show at the Glasgow Comedy Festival in March 2006, and made his Edinburgh Fringe debut the following year.
In 2009, he appeared on BBC One's Michael McIntyre's Comedy Roadshow, which hugely boosted his profile to the extend he played the Glasgow SECC in 2010.
Bridges won the breakthrough award at the 2010 Chortle Awards.
Kevin Bridges Videos
Reviews
Kevin Bridges: A Whole Different Story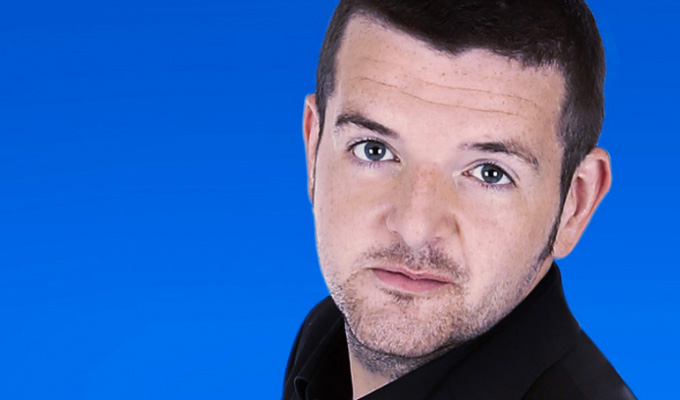 As Jeremy Corbyn takes an entirely predictable kicking at the hands of the mainstream press, he might take solace from Kevin Bridges.
For this most everyman of comedians, a bell-weather of what ordinary blokes think, takes time from his widely relatable observations to indulge in a little politics, questioning David Cameron's austerity fetish and offering a common-sense – if exaggerated – reasoning as to why squeezing the poor makes no economic sense. He's no Thomas Piketty, but the simplistic approach is appealing to this Hammersmith Apollo-sized focus group.
This, however, is but a minor diversion from his route of affable anecdotes, which largely concern his changing status of age, wealth and girth. He seems to have been around forever, but Bridges is still only 28, an age when his social group are settling down, perhaps reluctantly. A stand-out routine in what could have been a familiar trope revisits his classic take on the 'empty' house party, with his now older mates, more desperate to wring out their now strictly rationed fun as long as possible. It's forensically well-observed, resonating with everyone who is, or has been, a similar age.
Bridges is not only older, but richer, thanks to a stratospheric career, and another productive seam comes from him now living in a well-heeled enclave of Glasgow, a far cry from the rough estates of Clydebank where he grew up. Here he fears intimidated intellectually, by the over-educated children or their smug parents… a nice volte-face compared to the usual middle-class comedian talking about the physical intimidation of 'da yoof'.
For you can take the comic out of Clydebank, but you can't take Clydebank out of the comic, and much of his comedy now comes from the clash between where he's from and where he is. He's even bought a speedboat – the peculiar working-class aspiration drilled into him from a hundred 1970s gameshows – though it did land him in trouble on Loch Lomond, thanks to the lager he took with him.
Never is the contrast more dramatic than when talking about losing weight, a process leaving him in hilarious befuddlement at the concept of chichi superfoods like quinoa, when his more down-to-earth advice is to choose a less calorific brand of crisp. Perhaps that's why it took him a decade to lose four stone, bringing him to 14 now.
Yet of course, he has his simple past to mine, too… and he must surely be the last generation of comics who'll be able to speak of a pre-internet upbringing when he had to make his own entertainment. And his climactic routine (save for a very hastily convened encore) involves the terror of a teenage sleepover in a family with their weird habits.
The authenticity of these tales is palpable, and Bridges has long mastered the unaffected cheeky, bloke-in-the-pub brand of stand-up, with a way of telling things straight that's a well-established characteristic of his hometown. None of that has dimmed though his move up the socio-economic ladder.
And even in the larger venues plays – thanks to a sizeable contingent of Scots, even in London – Bridges has maintained the techniques of the clubs. Well-meaning but unfunny heckles seem part and parcel of the night, and he rolls cheerily with them while gently mocking a patsy he appoints in the front row. The whole hour is delivered in an intimate tone, him chuckling at his own gags or occasionally glancing subtly left and right, a tacitly conspiratorial gesture that cements the atmosphere of this being playful banter before the boss shows up. But, of course, Bridges IS the boss…
News
Comments
Kevin Bridges Dates
Represented by
We do not currently hold contact details for Kevin Bridges's agent. If you are a comic or agent wanting your details to appear on Chortle, click here.
ADVERTISEMENTS
Products
Kevin Bridges: A Whole Different Story
We Need to Talk About Kevin Bridges
Channel 4 Comedy Gala 2013
Starring: Adam Hills, Alan Carr, Diversity, Jack Dee, Jason Byrne, Jo Brand, Jon Richardson, Jonathan Ross, Josh Widdicombe, Kevin Bridges, Lee Evans, Michael McIntyre, Miranda Hart, Nina Conti, Paddy McGuiness, Paul Chowdhry, Rhod Gilbert, Rich Hall, Russell Brand, Seann Walsh, Tom Stade and Warwick Davis.
Kevin Bridges: The Story Continues
Kevin Bridges:The Story So Far...Live in Glasgow
Channel 4's Comedy Gala