John Lloyd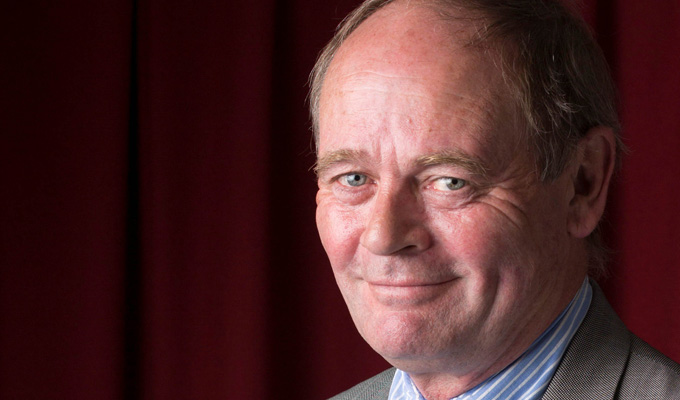 Date Of Birth: 30/09/1951
John Lloyd is probably comedy's most successful producer, with credits including Blackadder, QI, Spitting Image and Not the Nine O'Clock New.
He started his career in 1974 as a producer with the BBC, where he created or co-created The News Quiz, The News Huddlines, To The Manor Born and Quote... Unquote. He also co-wrote two episodes of the Hitchhiker's Guide To The Galaxy with his old university friend and flatmate Douglas Adams – making Lloyd the only person ever to have collaborated with him on a Hitchhikers script.
In 1979, Lloyd moved to TV, with the creation of Not the Nine O'Clock News. Four years later, he produced the first series of Blackadder, and the following year created Spitting Image with Peter Fluck and Roger Law for ITV.
In 1987, he eased off work, directing only the odd TV commercials, until 2003 when he returned with a new TV show: QI
Lloyd has narrowly avoided being a big star himself, having presented pilot episodes of both Have I Got News For You (which was then tentatively titled John Lloyd's Newsround) and QI. However, in both cases he decided other people would make better hosts, and stood aside for Angus Deayton and Stephen Fry. He did, however, remain as presenter of the Radio 4 series, The Museum of Curiosity, which he co-created.
In 2007, he experienced a rare flop: launching an internet comedy company Comedy Box, which closed after two years.
He was awarded a CBE in the New Years Honours at the end of 2010.
Reviews
John Lloyd: Liff of QI
His stage is set like an Oxbridge don's study; a bust in one corner, hatstand and leather armchair in the other. How very apt for a man who, through creating QI, has helped make knowing things cool.
The inquisitive panel show is not John Lloyd's only televisual triumph, of course. He's produced Not The Nine O'Clock News, Spitting Image and Blackadder to name but three of the best comedy shows since 1973, when he s first became a producer ('I've no idea why...') on radio's Just A Minute.
This is a amiable journey through those hits, created in a broadcasting landscape so different from today. But it's also so much more besides. He mixes bar-room jokes, TV anecdotes about everyone from Clement Freud to Stephen Fry, and quirky, eclectic facts. The show is on constant rotation between the different types of tidbit, while Lloyd's well-spoken delivery lends an air of erudition to even the most expletive-riddled segment.
Complaints from the public about his shows are the richest source of drollery, from back in the day when you had to go to the trouble of putting pen to paper to call a TV executive names, not just fire off an angry tweet. Indeed, if you don't remember those days, this might not be the show for you; you will certainly get more from it if you know who Leon Brittan is, for example. In fact, think of it as consolation for the burden of knowing who Leon Brittan is.
There's a pleasing wit to Lloyd's tales, which contain many priceless nuggets of information about both the landmarks in comedy history at which he was present and the wider world we live in. My favourite is that of the 100 billion galaxies estimated to exist in the universe, the number you can see with the naked eye is... four.
Lest you think this show exists only on the shoulders of the giants of comedy he has worked with or the QI elves who ferreted out the trivia, Lloyd showed his own comic abilities with the alternative dictionary The Meaning of Liff, which he co-wrote with Hitchhikers Guide To The Galaxy creator Douglas Adams in 1983.
The tome collates things that there aren't words for, but should be – and assigns place names to fill the etymological gap. And wouldn't you just know it, a sequel, Afterliff, is out and available, signed, on the way out, containing such definitions as: Sorrento (n): The thing that goes round and round as a YouTube video loads.
And if there's a Liff word for an eloquent raconteur of fine comic timing and varied taste, it would surely apply to Lloyd.
News
Comments
John Lloyd Dates
Represented by
We do not currently hold contact details for John Lloyd's agent. If you are a comic or agent wanting your details to appear on Chortle, click here.