Jim Bowen Real name:Peter Williams
Date Of Birth: 20/08/1937
Cheshire-born Jim Bowen came into comedy while working as a teacher in Lancashire, balancing gigs on the northern club circuit with his day job as deputy headmaster of Caton Primary School.
He got his break on Granada TV's The Comedians, which showcased such comics in the Seventies, and its follow-up The Wheeltappers and Shunters' Social Club.
Various TV guest appearances followed, but it was his 14-year stint as host of the darts quiz Bullseye, from 1981, which propelled him into the public consciousness. In 2005, he performed a solo show at the 2005 Edinburgh Fringe about the show, called You Can't Beat A Bit of Bully, which he occasionally tours.
Other notable TV appearances include playing crooked accountant Charles Sprowle in ITV's 1982 drama Muck and Brass, opposite Mel Smith; a guest appearance in Jonathan Creek opposite Alan Davies; and a cameo in Peter Kay's Phoenix Nights. He was also the face of Tetley Bitter, playing barman Alf in 14 TV ads which aired in the north of England.
In 1999 he started hosting a morning show on BBC Radio Lancashire, but had to quit in 2002 after calling a woman a 'nig-nog' on air. He claimed he meant it in terms of someone who 'wasn't the sharpest knife in the box', but its racial connotations cost him his job.
Bowen's autobiography, From a Bundle oOf Rags, was published in 1992 ; and another book of memoirs Right Place, Right Time came out in 2002, and was updated five years later.
Jim Bowen Videos
Reviews
Jim Bowen : Original Review
Note: This review is from 2007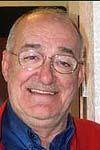 Jim Bowen's set these days is less stand-up than an after dinner speech, which is probably where he finds most of his work, reminiscing about past glory days. It's a canny reinvention – they're not just old jokes any more, it's nostalgia. And by recounting well-known anecdotes about the likes of Tommy Cooper, Bowen subconsciously tries to place himself in the same bracket.
He's not. He's a decent delivery boy for jokes you've heard a hundred times before. But there's really no fun to be had with shaggy-dog stories when you know, line-for-line, how they are going to pan out from the very moment they start.
'Political correctness didn't do comedy any good,' he laments at one point. 'It made us think about what we wanted to say.' Yes, what a terrible thing that must have been...
His demeanour is somewhere between grumpy and downright mean-spirited. 'I've never seen a healthy vegetarian,' he opines. 'They all fart and have spots.' And that's supposed to pass as a joke.
It's Bullseye that people want to hear about, of course, not his pervious, undistinguished club career. Once he starts talking on the topic, the audience leap in with catchphrases, and Bowen's downbeat style starts to sparkle as he chuckles along at the memories.
But he rather wastes the momentum, spending most his set on another longwinded and predictable anecdote, based on the rather odd premise that a contestant in a wheelchair wouldn't have wanted to win the star prize of a three-piece suite. Why ever not?
There's so much goodwill towards him for this unselfconsciously cheesy quiz show, that he can't really lose – but you wonder why he bothers talking about anything else.
News
Comments
Jim Bowen Dates
Sorry. We have no listings of forthcoming performances by this comedian.
Represented by
We do not currently hold contact details for Jim Bowen's agent. If you are a comic or agent wanting your details to appear on Chortle, click here.