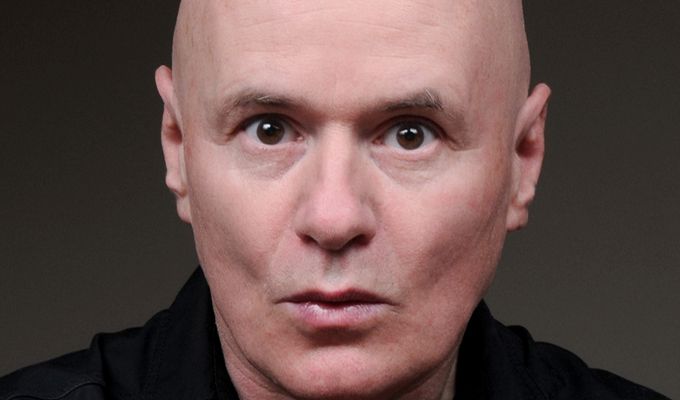 Dave Johns
Dave Johns joins soccer movie
Dave Johns has signed up for another film – this one a biopic of legendary German goalkeeper Bert Trautmann.
It is not yet known what role the comedian will play in the movie about Manchester City's long-term No 1.
The casting news, reported on film industry website ScreenDaily, comes just over a week after it was announced that he was to star in a new comedy movie about British wrestling called Walk Like A Panther.
German actor David Kross, who starred in The Reader, takes the lead role in Trautmann, with John Henshaw and Dervla Kirwan previously announced as being among the cast.
Trautmann was a Nazi paratrooper in the Second World War, earning five medals including an Iron Cross. Later in the war, he was transferred to the Western Front, where he was captured by the British and transferred to a PoW camp in Lancashire.
After his release in 1948, he settled in Lancashire, combining farm work with football. He made 545 appearances for Man City and famously played in the 1956 FA Cup final with a broken neck.
Further cast announced today include Gary Lewis, Michael Socha and Chloe Harris, Harry Melling, Gary Lewis and Michael Socha
Johns has been in Yorkshire filming Walk Like A Panther where he plays half of a father-and-son wrestling duo who were big in the 1980s, but are now forced to don the lycra one last time when their local pub is threatened by closure.
Walk Like A Panther will be Johns's second film after winning acclaim in I, Daniel Blake. He has also signed up to Two Graves, a 'neo-noir' thriller set in the North East of England, playing a shipyard nightwatchman.
Read More
Published: 8 Jun 2017
A mainstay of the stand-up comedy circuit for almost…
21/10/2016
Comedian Dave Johns's film I Daniel Blake  has won…
22/05/2016
Stand-up Dave Johns has landed the lead role in Ken…
1/11/2015
Newcastle's oldest comedy venue, the Hyena Cafe…
21/02/2013
A group of Jewish comedy fans have started an internet…
8/08/2007
Dylan Moran, Sean Hughes, Danny Bhoy, Ardal O'Hanlon,…
4/02/2007
Filming is about to start on new BBC Three sitcom Live!…
23/05/2006
The Newcastle Comedy Festival is set to make a comeback…
28/03/2006