Bill Bailey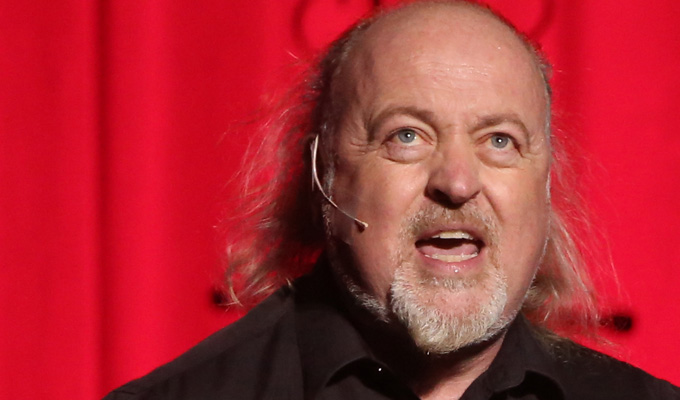 © Andy Hollingworth
Real name:Mark Bailey
Date Of Birth: 13/01/1964
Born and raised in the West Country, Bill Bailey showed an early passion for music, forming the school band Behind Closed Doors.  It was also at school that he acquired the nickname Bill, thanks to a geography teacher who was a fan of the song Won't You Come Home Bill Bailey?
He seemed destined for a career in music; being the only pupil at his school to study the subject at A-level, before attending the  London College of Music.  In his early years, he performed with an 'enthusiastic if unsuccessful', four-piece band called The Famous Five. But he says he always felt the urge to slip jokes into the set.
Bailey also had a passion for theatre, and he spent much of the Eighties touring with a Welsh experimental theatre company, which he combined with a job as a lounge pianist and a keyboard player in a jazz trio. But one night Bailey saw comic poet John Hegley, who inspired him to combine music and comedy.
In 1986 he formed a double act, the Rubber Bishops, with Toby Longworth, who was replaced in 1988 by Martin Stubbs.  Around this time he was also performing with  London topical comedy team Newsrevue.
Once the double act dissolved, he formed the pub band Beergut 100, and started performing stand-up solo.  In 1994, he performed  at the Edinburgh Fringe with Sean Lock with the show Rock, about an ageing rockstar and his roadie
The following he returned with his debut solo show, and in 1996 earned a Perrier nomination for his show Cosmic Jam. The show was later recorded for TV, but it took until 2005 for it to be released on DVD.
His Perrier success landed him several TV appearances, including a captaincy on the ill-fated Channel 4 sci-fi panel game Space Cadets. But three years after his Perrier success, Bailey was writing and starring in his own BBC Two show Is It Bill Baile?y, featuring  musical parodies, surreal sketches, and stand-up.
He continued to tour and  won the Best Live Stand-Up award at the 1999 British Comedy Awards. In 2001, he toured with Bewilderness and in 2003, he took to the road with Part Troll, following its debut at the Edinburgh Fringe. In 2007 he made the move to arenas, with the live show Tinselworm.
In 2000, he took the role as long-suffering Manny Bianco in Dylan Moran's sitcom Black Books, which cemented his burgeoning TV fame.
Now he is probably most famous as a team captain on comedy pop quiz Never Mind The Buzzcocks, taking over from Sean Hughes in 2002. Bailey has also appeared regularly on QI, Spaced, and as a guest on the likes of Room 101 and TV Heaven, Telly Hell.
Bailey has also been a straight actor. During the 2003 Edinburgh Festival he starred in a production of Twelve Angry Men, alongiside other comedians and two years later appeared opposite Alan Davies in an Edinburgh Fringe producton of The Odd Couple. He voiced the sperm whale in 2005's The Hitchhiker's Guide to the Galaxy movie  In 2007, Bailey appreared in a West End revival of Harold Pinter sketches, Pinter's People, which he helped bring to the stage.
He is also a wildlife campagner and presented Wild Thing I Love You which began on Channel 4 on October 15, 2006.
He became a father in 2003, and named his son Dax after the Star Trek: Deep Space 9 character.
Bill Bailey Videos
Reviews
Bill Bailey: Limboland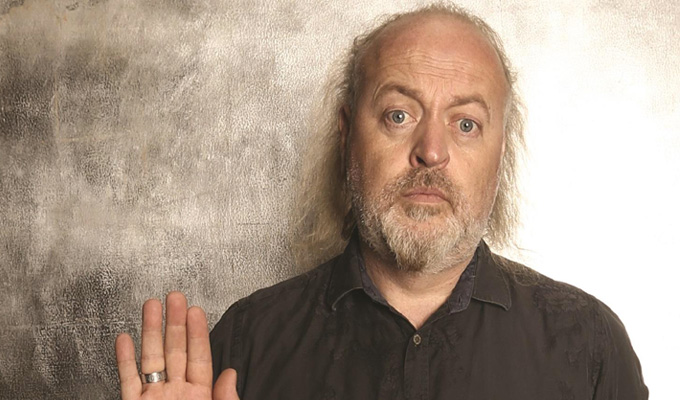 When a death metal version of Candle In The Wind is followed by the line: 'Now I love birdwatching…' you know you can only be in a Bill Bailey show.
Rightly celebrated for his musicianship, the comedian tells us during Limboland that he always preferred playing in a minor key – and that seems apt given his wider outlook on life, recognisable but slightly off-kilter. Whimsical, but with a point – which he may make while sucking on a prop pipe for some fake gravitas
This show, just starting a West End residency after a nationwide tour, even starts political, the veteran lefty a little disappointed in Jeremy Corbyn's lack of fight against the 'Eton-scarred dissembling chancers' of the Tories, the middle ground now barren save for a handful of lost Lib Dems.
His tone is one of resigned disappointment in the process, more than being a firebrand. Passion is reserved for the exquisitely expressive language he uses to get the point across rather than any real anger. After all, he professes a love of Britain's mild-mannered low-expectation national psyche, summed up in that ubiquitous exchange: 'How are you?' / 'Not too bad…'
Bailey deconstructs this idea brilliantly, building to a beautifully constructed list of the sublime and the ridiculous – one of several tour-de-force set pieces that make the show zing.
Other stand-outs are a couple of first-hand tales: an evocative telling of an accident-prone dog-sledding trip to the Arctic Circle proving a great mix of storytelling and slapstick; and a tongue-tied encounter with Paul McCartney where all the poetic eloquence that defines his best stand-up routines deserted him and he's left a blethering fool.
He contrasts the emotive force of Macca's performance at the O2 Arena with another gig he more reluctantly attended, One Direction's. His response is a venal disappointed, which might be expected. However, it's not for them being a vacuous tween-appeal boy band, but for the lack of effort they put into their performance 'bumbling about' rather than demonstrating any sort of showmanship.
No one could accuse Bailey of such a thing. Event though he's far from showy he brings an affable flair to his one-man variety act – even down to a cowbell-playing speciality turn. The stage, as always, is littered with the stock of a medium-sized music store, from a theremin to a guitar made out of a Bible… not for Gospel music but for a perfect spoof of a bleak, aggressive Country and Western number.
We get the unlikely mash-ups we've come to love, in this case a dance version of the iPhone ringtone or Happy Birthday as if played in a nihilistic 1930s Berlin cabaret; while Bailey can make a song funny just by sticking his tongue out, at just the right angle.
On opening night his attempts at a Moby masterclass falter when his sampling kit malfunctions – which might seem like a fatal blow but just helps the cheerful, go-with-the-flow mood Bailey engenders. An impressively quick Irish reel gets him out of the tight spot and the audience whooping with delight.
He has the right tone for every occasion, as well as the mot juste every time. When he starts talking of the moments in a relationship when a woman asks a man: 'What are you thinking about?', you might know roughy where he's going, but won't predict quite how precisely he nails it. And a brief routine in which he imagines pop stars losing their dignity gets the imagery just right so it stays with you.
If Limboland has a theme – and it doesn't, really – it's about those rare, fleeting moments where you find happiness. But in the two hours Bailey's on stage those moments aren't too rare. He's a comic at the top of his game, apparently effortless in generating so much joy. Tickets to this run should be in any comedy fan's letter to Santa.
News
Comments
Bill Bailey Dates
Represented by