Andy Zaltzman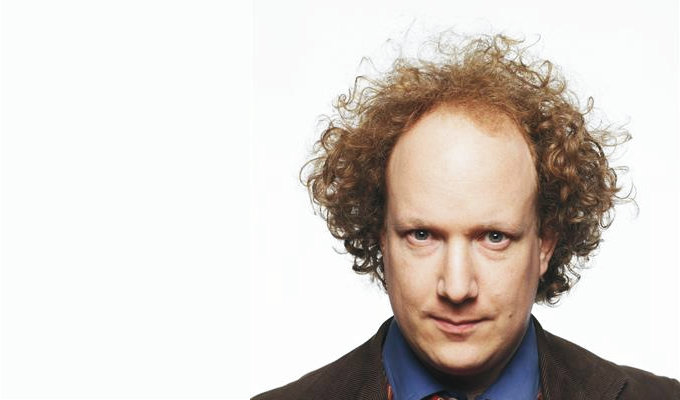 An Oxford classics graduate, Andy Zaltzman emerged on to the stand-up scene in 1999, when he was a finalist in the So You Think You're Funny? talent contest.
The following year he was chosen to take part in the well-regarded Comedy Zone showcase at Edinburgh, and also made the finals of the Daily Telegraph Open Mic award. His solo Edinburgh debut, Andy Zaltzman versus The Dog Of Doom, was nominated for the Perrier Best Newcomer award in 2001.
Zaltzman has worked extensively with John Oliver. In 2004, they launched a satire night in London and Edinburgh, called Political Animal, which transferred to Radio 4, and since 2007 have hosted The Bugle, a topical podcast for Times Online. They also wrote and starred in three series of The Department, again for Radio 4.
He performed at the Melbourne International Comedy Festival for the first time in April 2007, where he won the coveted Piece of Wood Award for the comedians' comedian.
Zaltzman has also written for several series of Bremner, Bird and Fortune, and in November 2008 his first book, entitled Does Anything Eat Bankers? And 53 Other Indispensable Questions For The Credit Crunched, was published.
Andy Zaltzman Videos
Reviews
Andy Zaltzman Boldly Unbuttons The Cloak Of Civilisation, But Is Perplexed And Perturbed By What He Finds Lurking Beneath.
Note: This review is from 2007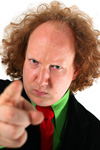 'Qualified satirist' Andy Zaltzman has become part of the Fringe furniture by now, delivering his annual state-of-the-planet address full of overwrought metaphor, contrived analogy, and overcomplicated jokes.
Sometimes he picks his words perfectly. His take on the 'give a man a fish…' maxim about alleviating world poverty, for example, is a beautifully pithy summary of global economics. He's not always so sparing with his language, however and can launch into diatribes about all that's wrong with the world that become too convoluted and wordy to ever be funny, even if the argument is flawless.
He's frighteningly well-read, and his set swoops around every great – and quite a few not-so-great – issues of the day, pulling together stands to make thought-provoking points such as how British Gas owner Centrica could alleviate global child poverty in an instant. He's not so much stand-up comedian as stand-up commentator – a label that's especially apt given his penchant for sporting analogy.
Often the point is better than the joke, but when he can distil the grand ideas into a punchline of pure silliness, it is quite special. There's certainly enough of these in the first half of the show to justify the ticket price, even if some fall flat. But since he is preaching to the choir, his audience is forgiving of the slips, joshed along by Zaltzman's willingness to joke about the performance of individual lines.
Part two is shakier, as he returns in velvet jacket and lime-green bow tie – his mad-professor sprawl of ginger hair meaning he's one of the few people able to pull that look off. He's here to announce the 'Zaltzman World Awards' in topics such as democracy and hypocrisy.
The mcguffin doesn't work very well, with the enforced structure slowing the gags right down, especially the strained mea culpa finale in which Zaltzman accepts he's just as much part of the world's problem as anyone else.
Zaltzman's often been a comic who needs editing, and the same is true of this year's offering, which is about 25 per cent genius, 25 per cent valid arguments, and 50 per cent 'huh?'
Reviewed by: Steve Bennett
News
Comments
Andy Zaltzman Dates
Represented by