Alistair McGowan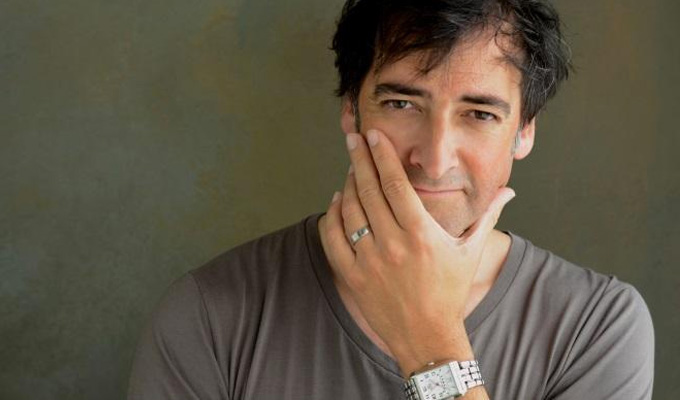 Date Of Birth: 24/11/1964
Alistair McGowan caught the bug while a pupil at Evesham High School, impersonating teachers, and after graduating from the University of Leeds with a BA in English, he went on to study at London's Guildhall School of Music and Drama.
After graduating in 1989, McGowan started work on the stand-up circuit, and was quickly signed up by Spitting Image to provide many of the voices. He also appeared in minor roles several Nineties comedy shows, including Harry Enfield and Chums, The Imaginatively Titled Punt & Dennis Show, Fist of Fun and Murder Most Horrid.
His big break came in 1999 when BBC One commissioned Alistair McGowan's Big Impression, later to become simply The Big Impression, to represent the input of the rest of the cast, especially Ronni Ancona – with whom he had a romantic relationship, which ended just as filming began. However, they enjoyed a long professional relationship, with Big Impression running until Christmas 2003.
McGowan has also been a straight actor, taking over from Stephen Tompkinson in the comedy drama, All Quiet On The Preston Front; playing Mr Kenge in the 2005 adaptation of Bleak House, and the title role in the short-lived detective programme Mayo in 2006.
On stage, he joined the Royal Shakespeare Company in 2006 for a musical version of The Merry Wives of Windsor opposite Judi Dench and Simon Callow; and in 2008 starred in a revival of Gilbert and Sullivan's The Mikado for Carl Rosa Operas
Alistair McGowan Videos
Reviews
Alistair McGowan: The One and Many - Fringe 2009
Alistair McGowan is a brilliant impressionist – but a hugely unimaginative writer. So if you're happy to hear a man sound like a lot of other men, you're in for a treat. If you want great jokes, well, that's not really what he does.
Here's just one exchange. Accurate-sounding voice of someone off the telly No 1: 'Can you hold your own?' Accurate-sounding voice of someone off the telly No 2: 'No, I'd rather someone else hold it for me.'
It's been 13 years since McGowan was last at the Fringe, not that the gap matters: His act would have been dated in 1976, let alone 1996, only with the voices updated.
Each new impersonation does get a laugh of recognition, but it depends only on how much you know the original. And the fact that his Stewart Lee and Dylan Moran got almost no response suggests that his audience aren't comedy-savvy Fringe devotees, but have chosen to come out too see a safe, famous face – and getting scores of famous voices thrown in.
But if you're unfamiliar with the people he's talking about, you're stranded. I pay no attention to sport, so can't vouch for the accuracy of his impression of BBC athletics commentator Michael Johnson, Five Live's Sportsweek host Garry Richardson or Portsmouth FC manager Tony Adams – and McGowan's gags aren't enough to overcome that. This is a sport-heavy show, and I was often left floundering.
Sometimes he does hit the perfect combination of voice and joke. His portrayal of Adrian Chiles as an enthusiastically inquisitive child was spot-on, while depicting Terry Wogan having sex generated unexpected funnies from the boilerplate set-up. But mostly this was a show of party-trick voices rather than genuinely funny writing.
Which is why it was probably a mistake to include sections when he dropped the masks and performed as himself. Well, I say 'himself' – the stand-up was so generic it could have come from anyone, with obvious near-jokes about budget chain hotels or a poem about how he's turning into his father.
He might have appeased his target audience, but it seems McGowan can convince you he's anyone – except a top-notch comedian.
News
Comments
Alistair McGowan Dates
Sorry. We have no listings of forthcoming performances by this comedian.
Represented by
We do not currently hold contact details for Alistair McGowan's agent. If you are a comic or agent wanting your details to appear on Chortle, click here.
ADVERTISEMENTS