Adam Buxton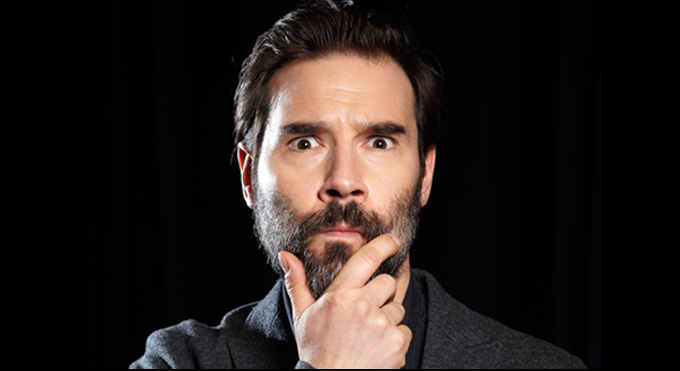 Date Of Birth: 07/06/1969
Adam Buxton is best known as half of the Adam & Joe double act, whose cult Channel 4 series, supposedly shot in their bedsit, ran from 1996 to 2001.
He met Joe Cornish at London's Westminster School and developed a friendship based around making short comedy videos, some of which they submitted to Channel 4's Takeover TV in 1994.
They were subsequently invited to host the programme before being given their own show, which was most famous for its recreation of Hollywood scenes using soft toys.
They won the Royal Television Society Best Newcomers Award in 1998, hosted several specials for Channel 4 and BBC Three and fronted a Saturday lunchtime show on London radio station XFM.
Adam's s biggest solo achievement has been co-writing and starring in the E4/Channel 4 mini-series The Last Chancers, about a fledgling rock band in Brighton.
He also took his character show I, Pavel – about a temperamental avant-garde artist - to Edinburgh in 2005.
Reviews
Adam Buxton's Bug: David Bowie Special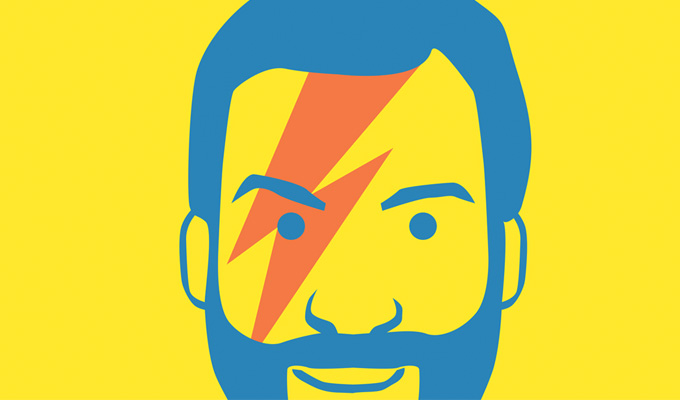 As a huge David Bowie fan, you might expect Adam Buxton to show deference to the pop icon so soon after his death. But as a comedian, you wouldn't. 
And this special, 80-odd minute edition of his music video show Bug is, quite rightly, a little bit of both. 
There's affeczzionate mocking of Bowie's peculiar accent; some of his weird, artier videos; and especially a clip in which the delicate flower calls for a 'tissue for my eyes' – but also there's no mistaking the regard for such an influential artist and constant reinventor, even if Buxton admits he's not fond of this current phase of 'death'.
A casual Bowie follower will come away with a greater appreciation… I certainly have more regard now for the ambient-infused Berlin trio of albums created with Brian Eno, even I'm never going to love them. Plus the simple chance to revisit any of Bowie's vast and diverse body of work from Ziggy Stardust to Lazarus has to be a delight.
Mocking the semi-literate comments under YouTube videos is Buxton's stock-in-trade, and so it is again here. You might think it a little cruel to ridicule people writing in a second language, as many clearly are, but the result is certainly funny enough to warrant it, with Buxton adding silly accents and offbeat emphasis, as well as selecting contributions with just the right level of oddness. The 'egg' comment, which I won't give away here, will definitely stick with you.
Bowie himself might have approved, since Buxton reveals he was an early stalker of internet forums about himself, and trolled back at the trolls before trolling was even a work. Even in death, Bowie gets one of the biggest laughs of the gig for slamming a self-important poster.
And while Bowie encroaches on comic territory, Buxton encroaches on his… although his songwriting effort that opens the show probably won't trouble the chart compilers. With collaborators, he's created some delightful videos, imagining David and Angie as a sitcom couple (The Good Life On Mars); or suddenly filling the screen with a dozen dancing versions of himself in daft superhero costume.  There are a couple of clips from elsewhere on the internet, too, from an appearance on Russell Harty's chat show so awkward it makes Alan Partridge look like John Humphrys to the hilarious musicless rendition of the Dancing In The Street duet with Mick Jagger – see below.
Fun, poignancy and a little introspection. I'd say that was a fitting tribute.
News
Comments
Adam Buxton Dates
Sorry. We have no listings of forthcoming performances by this comedian.
Represented by