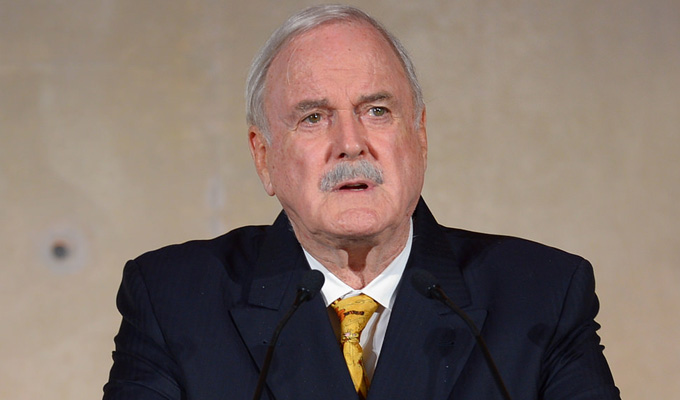 Quiz answers: June 20
Ray Alan
2. In which series would you meet Daisy, Rose and Onslow?
Keeping Up Appearances
3. What was the occupation of the lead character Paul Callow in the 2008 film Three And Out?
Tube driver
4. The Alimony Tour was the name of which comedian's world tour?
John Cleese, pictured.
5. Which comedy poet hosts Radio 4's Poetry Please?
Roger McGough
6. Molly Sugden starred as an accidental astronaut in which BBC sitcom?
Come Back Mrs Noah
7.Doon Mackichan, Fiona Allen and Sally Phillips collaborated in which Channel 4 sketch show?
Smack The Pony
8. Peter Thorndyke was the baddie in which live action 1968 Disney comedy film?
The Love Bug
9. Norman Collier was known for his impression of which animal?
Chicken
10. True or False, Mel Giedroyc was once a host in the CBBC Broom Cupboard?
False
Published: 20 Jun 2017
1. Who provided the voice for the ventriloquist's doll Lord Charles?
Recent News
What do you think?