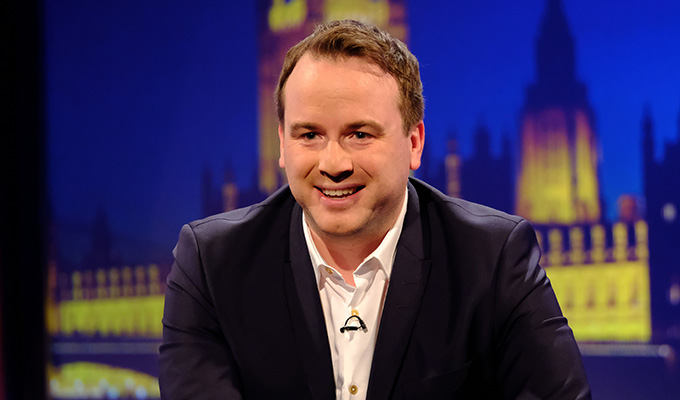 Free tickets
You can see some of Britain's finest comedy talents for free at the recording of TV and radio shows - as well as getting a sneak peak at forthcoming programmes.
Tickets are now available for the following shows. Please note that you should apply for tickets by clicking the links in the copy (either in blue or underlined). Do not email Chortle – we have nothing to do with these recordings and will not respond to any emails about them.
---
Mr Winner
Sitcom starring Spencer Jones as Leslie Winner, a hapless but loveable chap prone to accidents. In this pilot episode, he attempts to propose to his girlfriend.
Be part of the audience for a special screening so that producers can capture your laughter.
The pilot will be screened at the BBC Radio Theatre in Broadcasting House, Central London, on May 16. For free tickets, visit the BBC tickets website.
---
Unspun with Matt Forde Series 3
Tickets are available for a new twice-weekly series of Unspun with
Matt Forde
in the run-up to the general election. Unspun will be "Making politics great again", with up-to-the minute analysis of the political landscape and a discussion with one of Britain's leading political figures.
The last series landed a series of high profile guests including former Prime Minister Tony Blair, Lib Dem leader Tim Farron and Harriet Harman, former deputy leader of the Labour party. .
The show is being recorded at London Studios near Waterloo and Blackfriars tube stations on Wednesdays and Sundays fromMay 17 to June 7, except May 28 which is to be taped at Elstree Studios. Visit LostInTV for free tickets.
---
8 Out Of 10 Cats
8 Out of 10 Cats returns for its 20th series on E4 and Channel 4. As always, Jimmy Carr hosts, alongside team captains Rob Beckett and Aisling Bea. They will dissect all the topical news stories from the last week and get their heads around the nation's quirkiest opinion polls
The show will be recorded at BBC Elstree Studios in Borehamwood on Thursdays from May 11 to June 15. Visit the Standing Room Only to apply for free audience tickets.
---
That Was The Tweet That Was
dil Ray (Citizen Khan) is the host of the new radio comedy show that looks at the past week of social media.
It is being recorded at the RADA Stuidos, Central London, on Monday May 15. Apply for tickets via the Standing Room Only website.
---
The Fake News Show
Comedians and celebrities discuss 'outlandish headlines, wild lies, dodgy Photoshops and all-too-believable viral clips that have pushed post-truth to the front pages' in this Channel 4 show.
It is being recorded at the London Studios on the South Bank on Saturdays May 13 to June 2 Apply for tickets via producers Hat Trick.
Published: 27 Jun 2006