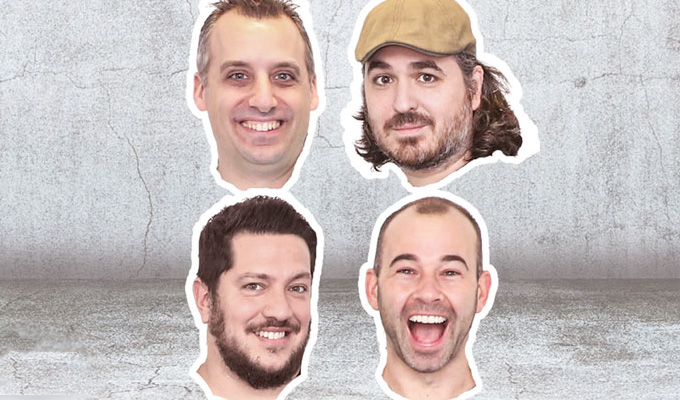 The Tenderloins - Joe, Q, Sal and Murr Live!
Show type: Tour
New York based comedy troupe The Tenderloins have built a huge live audience in the USA, performing over 80 shows a year including a 3 night sold out run at New York's legendary Radio City Music Hall.
Sal, Joe, Murr and Q are Staten, Island, New York natives who met while in High School and in 1999 formed the Tenderloins Comedy Troupe. After years of performing live improvisation and sketch comedy shows, The Tenderloins graduated to the web, captivating a new found audience of millions with their internet sketches before taking their hidden camera pranks to the small screen as the stars of Comedy Central's Impractical Jokers.