The Ho-Ho Club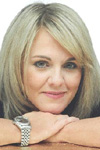 Show type: Theatre
Raucous, funny, and sad, The Ho-Ho Club is set both on stage and backstage at a stand-up comedy club in South London. During the course of a wild eventful Saturday night, five comedians - a television star, a comic desperately trying to reinvent himself, his ex partner now on the slide, the obnoxious compere/club owner and the fragile open-spot - come to terms with their lives and talents.
The Ho-Ho Club is on at the King's Head Islington from September 26 to November 5, 2006. Click here for tickets.
Comedians
Reviews
Original Review:
Playwright Roy Smiles has made a career out of writing about comedians, with previous works examining the lives of Spike Milligan, Tony Hancock, Groucho Marx and Lenny Bruce.
But for all his fascination with dead comics, he doesn't appear to hold living ones in much regard, at least on the evidence The Ho-Ho Club. Every one of the cold-hearted characters he has bitching, wisecracking and fretting backstage at a rowdy South London stand-up club is an unsympathetic soul, willing to sacrifice anything for a laugh: their principles, their relationships, their happiness…
The one true 'civilian' in the room, the long-suffering and prickly husband of star act Linda Walsh highlights the flaws of a bunch of emotional defects, able only to talk shop, communicating only in banter and punchlines. They give so much of themselves to the audience, that most one-sided of relationships, that they have nothing left for anything, or anyone, else.
But just because the characters are unlikeable, it doesn't make them less real. Smiles did have a short-lived stand-up career, certainly enough to give him a sharp insight into how comics talk among themselves, which means as a documentary portrait of backstage conversation, it doesn't go far wrong.
The comedians, too, are identifiable types. Walsh, as played by ex-Coronation Street star Sally Lindsay who started her own career as a stand-up, is the brassy Northern straight-talking fishwife; Tony Watts is so ruthlessly ambitious he pretends to be gay in the hope of landing some Graham Norton-style TV success; Mal Springer (played by Smiles himself) is the smart, ironic type who long lost his zest for comedy, but doesn't really know what else to do; while Debbie Thomas is the naïve, optimistic open spot, who you just know will be brought down to earth with a deadening thump just as soon as she faces the audience.
These are composites and stereotypes, made flesh by a skilful cast. But in club owner and compere Dave Harper, it's as if they've jemmied opened the coffin of Malcolm Hardee and stolen the alternative comedy godfather's very soul, right down to the 'Oy, Oy' catchphrase. He's lairy, peddles the same old gags each night, gives his novice acts the introduction from hell and is forever threatening to get his knob out…
In playing Harper, Roger Kitter, who was the cowardly Italian officer in Allo Allo, does manage to achieve something very few actors can – actually deliver a set that sounds like a real stand-up. Writer Smiles might have stolen his script from every act going without as much as a credit (indeed, the very first line of the show is Linda Smith's 'suicide pact' gag) but the gag rate does ensure it's funny, especially if you haven't seen any of the source material. The first night audience, which included such motley names Bobby Davro, Christopher Biggins, Max Clifford and Dot Cotton, certainly lapped it up.
The same can't be said for the other stand-up sets depicted on stage, which might have been better unseen. For characters who have supposed to have achieved success, or be on the very verge of it, these performances were astonishingly laugh-free. However, Katy-Jo Howman's portrayal of the jittery rooky who eventually succumbs to her nerves is spot-on, aided perhaps by the director, Flash advert star Karl Howman, who also happens to be her dad.
But it's what goes on behind the spangly curtain, not in front of it, that makes this play. Here the script is witty and genuine, with characters and relationhsips you can believe in and a storyline that flirts with the 'tears of clown' cliché but never makes heavy weather of it.
The Ho-Ho Club can't compete with Tervor Griffiths's seminal late-Seventies piece The Comedians, which foreshadowed the alternative comedy boom by pitching old school 'give-em-what-they-want' comics against revolutionaries who valued truth and attitude over laughs, but it is a fairly accurate portrayal of the comedy circuit 30 years on, warts and all.
The Ho-Ho Club is on at the King's Head Islington from September 26 to November 5, 2006. Click here for tickets.
Comments
Show Dates