Gud: Love Gud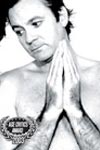 Show type: Melbourne 2005
This show has not yet got a description.
Comedians
Reviews
Original Review:
Gud are something of an audience favourite here in Melbourne, and it's not hard to see why. The three-piece band built around former Doug Anthony Allstar Paul McDermott have a sharp line in banter, a foot-tapping catalogue of playful songs and a smattering of elegantly funny one-liners.
But most of all they revel in really, really bad taste. Their tracks offer an orgy a savage violence, Kill Paris Hilton goes one; Ding, Dong The Pope Is Dead; Killing Pandas For Fun And Profit, and something about Terri Schiavo we'd best not go into. It's hard not to be impressed by their sheer devil-may-care nerve, not to mention the glee with which they slaughter these sacred cows.
There's an easy, fun rapport between all three: Cameron Bruce on keyboards and guitarist Mick Moriaty giving as good as they get. And any audience member bold or reckless enough to join in gets what's coming too.
Yet while this all makes for a jolly, high-energy, knockabout atmosphere; there's still a creeping sense that something's not quite right here. While all the individual components appear fine, they don't fall into place to make the brilliant show they promise.
The pace, for one, is too erratic. While the gags contained in many songs are dismissed with a quick, energising blast of chorus, others go on too long, milking the joke for all it's worth. And the on-stage banter, while showing flashes of brilliance, can also seem like it's flailing around in search of the one great get-out line that will enable them to move on.
It's a shame, for it means that while Gud are sporadically brilliant, over nearly 90 minutes their moments of genius are diluted to create a good show, rather than a great one.
Reviewed by: Steve Bennett
Melbourne, April 2005
Comments
Show Dates