On The Island Of Aars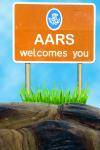 Show type: Edinburgh Fringe 2008
New musical comedy from the creators of The Translucent Frogs of Quuup (Guardian Best Musical 2004). A remote rock off Scotland. A windswept idyll. Or is it a giant turtle, sleeping? Morag MacMacMacMac thinks so, but she's nuts. Caught between Calvinist Ministers, wild Haggis and draconian Health and Safety regulations, will she ever find a husband?
Comedians
Reviews
Original Review:
Despite the uninviting title and the expected brashness of comedy musicals, this turns out to be a beautifully lyrical play. The writing is exquisitely delicate, with poetical lilts and lulls and beautifully funny observations of the Scottish language, dialects and culture.
The surreal storyline is set on the fictitious Scottish Island of Aars with its Calvinist preachers and isolated inhabitants who dream of tasting pizza and visiting the bustling metropolis of Stornoway. We meet a schizophrenic preacher, the orphaned Morag McMacMcMacMcMac, the cave-dwelling ex-rock star Dave Bladgett and a Dutch health and safety inspector threatening to shut down the island, which may actually be a sleeping turtle.
The craziness and complexity of such an outlandish storyline and gaggle of characters has been handled with a magical touch by co-creator, writer and director Chris Larner, who also plays Bladgett and serves as the narrator. His skill as a writer is only outshone by his talent as a comedy actor, he delivers a faultless and hilarious performance, occasionally popping off-script to welcome latecomers, but never once deserting his character.
The true star of the show must be Laura Main who played Morag with an accomplished ease that begs the question why is this girl not a regular star on screen? She has a handful of guest appearances on some ITV dramas on her CV, but she has the talent to be a star. Her careful and deliberate underplaying of the sheltered, niaive islander holds the bizarre script together and her stunning singing voice is both haunting and beautiful. One of the best performances I have seen on the Fringe this year.
The only criticism I can level at this play is its unnecessary reliance on absurd details, such as the title and the character names. The comedy is where it is needed, in the dialogues and performances, such lazy vehicles are not needed and detract from the real humour. Some of the puns feel crowbarred in and although the musical finale which relies on such wordplay is excellent, most feel clunky and unwelcome.
This show is an exceptional example of how musical comedy theatre should be, brave, well written, superbly performed and bloody funny.
Reviewed by: Corry Shaw
Comments
Show Dates