Hull's Edinburgh Heroes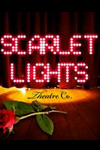 Show type: Edinburgh Fringe 2008
Ladma vs The World and Scarlet Lights: Sheality
Hull's premier award-winning comedy groups return from their Edinburgh Fringe adventure to present a delicious double-bill of alternative comedy, and wage the ultimate comic Battle of the Sexes.
Comedians
Reviews
Original Review:
Part of the second Hull Comedy Festival, this double bill gave friends and family the chance to see what local performers got up to during the Edinburgh Fringe – and offers the sketch teams themselves at least some exposure outside the festival hothouse.
Ladma are a confident all-male trio, introducing short films they've made for the internet with some traditional stage banter; while Scarlet Lights are a loud five-women troupe for whom the adjective 'brassy' could almost have been coined.
The gents went first, in matching black shirts and colour-coded ties: Chris, the obligatory team leader imposing his scant authority on his underlings; Dan, the dumb-but-jolly one; and Pete, the cheeky, eager, woefully naïve foil. If you've seen Pappy's Fun Club, there are shades of the same characters here.
Like many such groups, their interaction is inescapably artificial, but it can lead to some good gags, especially when they flirt, faux-innocently, with hideous bad taste. Their opening skit, introducing some hilariously inappropriate new branding, is especially fine. They can't maintain the quality, but as live performers, they're likeable lads with some promise.
They are accomplished film-makers, too, and the bulk of their show comprises screenings of their professional-looking output. However, the content is shakier – taking easy, familiar subjects and doing little with them.
A spoof educational film introducing Southerners to their mysterious Northern cousins is clichéd and slow, only really garnering a laugh with a subtly-executed gag about needing translators. It feels like something Harry Enfield would have done a decade ago, only much better.
The mockumentary about internet porn, on the on the other hand, feels like a reject from People Like Us, complete with droll Chris Langham-style commentary. But the subject is too obvious with the supposed jokes coming simply from mentioning X-rated material.
Their Pet Hates short is much better; parodying the genre of 'taking heads' list programmes, it allows for a brisk list of observational one-liners which is hit-and-miss, but pacy and with a fair smattering of unexpected laughs.
All the films are well-shot and expertly edited; the Ladmas just need to bring their writing skills up to match their directorial ones.
Scarlet Lights storm on to the stage in an explosion of noise and energy, and don't let up for an hour, from the opening fake orgasm scene that makes When Harry Met Sally look demure to the gruesome prison musical number at the end.
But a bit of light and shade wouldn't go amiss: the relentless high volume, aggressive delivery and extravagant overacting does become wearing. To a woman, they all bring a forceful physicality to the stage, which can be impressive, but often it's papering over some very ordinary writing.
Unlike some all-girl groups, who aim to be deliberately asexual, Scarlet Lights ensure that all their sketches are about being female. The result can be mixed – banging on, even tongue-in-cheek, about their vaginas is as cheap as blokes obsessed with their knobs, but they are also very good at capturing the insecurities and bitchiness some women fall victim to..
Their better sketches step back a bit from the brashness, and nudge towards the realisitic: the drunk girl slagging off her 'friends' around the table or the singleton fretting after receiving an unexpected text from an ex. This partisan audience do go for the bigger performances, but the team might be best to remember the adage that sometimes less is more.
Reviewed by: Steve Bennett
Hull, October 2008
Comments
Older Comments
Show Dates