Sammy J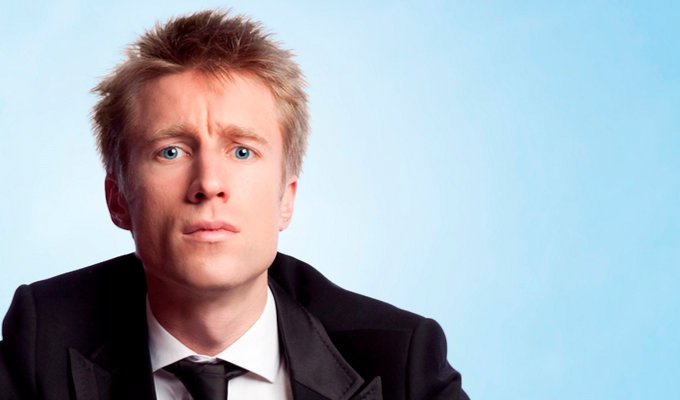 Musical comedian Sammy J dropped out of a law course at Melbourne university to pursue a career in comedy; and in 2006 won the best newcomer award at the Melbourne International Comedy Festival.
In 2008, he first joined forces with puppeteer Heath McIvor on the musical Sammy J and the Forest of Dreams", which was nominated for the Barry award in Melbourne before going on to runs in London and at the Edinburgh Fringe. They have collaborated on two more shows since then, winning the Barry for their first follow-up, Ricketts Lane, in 2010.
Sammy J Videos
Reviews
Sammy J & Randy Land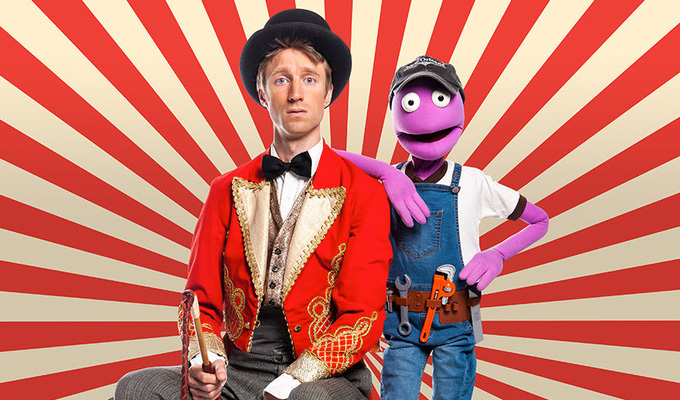 Stand-up's a wonderful artform, but if you're seeking some spectacle in your comedy festival show, you can't go far wrong with the all-singing, all-dancing, all-swearing Sammy J and Randy. 
Making full use of the Atheneum Theatre's stage, the pair have a sizeable set – including a giant drinks carton – and full range of props, providing strong visual gags whenever they appear. Restraint is not a word the human-puppet duo deploy in their ebullient twisted vaudeville.
Here they take their double-act bickering to new extremes, with Sammy J playing against nice-guy type in his murderous intents towards his purple-headed partner. They fall out over their plans to run a theme park together: J keen to keep it safe, educational, and all about him; Randy more interested in terrifying rides, monkey babysitters and killer velociraptors.
A rollercoaster plot, leaping forward and backwards in time, is just enough to get the pair from one over-the-top set piece to the next, so it's surprising that it actually holds together as a narrative. There's a great skit with a bank manager; National Tiles advertiser Frank Walker becomes a cult figure and Randy's revenge on a ghost train goes very wrong. And it was wrong to start with, like so much of the pair's over-the-top humour.
Sammy J's musical comedy roots come to the fore in a couple of numbers, not least his dismally cheesy  one-man show, A J In The Life, full of strained puns, or wordJ as we should probably call it. Meanwhile, Randy's meglomania is allowed to run riot too.
Sammy J and puppeteer Heath McIvor have a great, quick-talking dynamic, forged from years working together.  Occasionally tonight's banter encroaches on the indulgent: especially in a couple of puppet-shows-within-puppet shows pieces – but generally their failings of discipline are well-rationed, with a sprinkling of ad-libs to keep proceedings fresh.
And while the humour is often as gross as it is big, the performances have an almost child-like glee – and certainly the characters have the motivations of pride and petty revenge that a seven-year-old would recognise –  which proves a winning combination. It may not be sophisticated, but Sammy J and Randyland is great fun.
News
Comments
Sammy J Dates
Sorry. We have no listings of forthcoming performances by this comedian.
Represented by
We do not currently hold contact details for Sammy J's agent. If you are a comic or agent wanting your details to appear on Chortle, click here.