Sammy J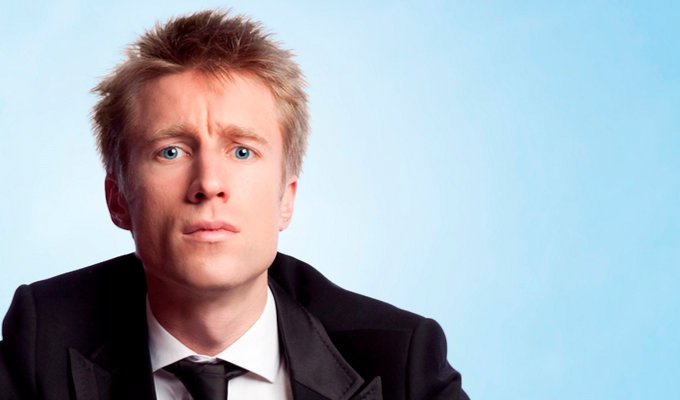 Musical comedian Sammy J dropped out of a law course at Melbourne university to pursue a career in comedy; and in 2006 won the best newcomer award at the Melbourne International Comedy Festival.
In 2008, he first joined forces with puppeteer Heath McIvor on the musical Sammy J and the Forest of Dreams", which was nominated for the Barry award in Melbourne before going on to runs in London and at the Edinburgh Fringe. They have collaborated on two more shows since then, winning the Barry for their first follow-up, Ricketts Lane, in 2010.
Sammy J Videos
Reviews
Sammy J: Potentially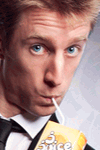 Sammy J hopes this show will be a catharsis; to put right some deep and lasting childhood humiliation. As a precocious 11-year-old, he was rejected by every publisher in Australia, when they callously ruled his childish ramblings, Through The Eyes Of Animals, wasn't quite the literary masterpiece he'd envisaged.
Luckily in the intervening couple of decades, his writing has got a whole lot better; and Potentially is an object lesson in storytelling. It might be whimsical, but, save for a gratuitous ninja-based preamble, here's not a wasted word here. Every part of this yarn serves a purpose, so as strands re-emerge they make fresh sense, rather than being cheap callbacks.
He has ambitious aims to say something about our web of fleetingly interconnecting lives and the randomness of death... especially as that message is conveyed via the thoughts of a suburban possum with a fear of heights.
The hugely personable Sammy J has also been inspired by a passing encounter with a besuited businessman on a plane, the question of whether he'd be prepared to abandon his artistic principles to perform on a cruise ship, and the story of a blimp accident in 1928, in which the gondola tore in half, leaving half the passengers stranded on the Arctic ice, the others rising skywards, never to be seen again.
Such apparently dissolute elements are tied together with an elegance that defines both the writing and performance. Sammy J has a careful, compelling poise, even when he's being playful or physical, and has an innate ability to draw the listener in to the engaging tale.
As you might expect from Sammy J, this story – receiving its Australian debut a couple of years after it played the Edinburgh Fringe – is illustrated with a few musical numbers, the finest being the most purposefully, wittily sweary track since Tim Minchin's Pope Song.
Jokes arise from the situations more than bolted-on punchlines, since Potentially puts the warm-hearted story first. That can mean you can sometimes find yourself engrossed in the events without chuckling – although Sammy has a secret weapon to break the rapt silence, when he needs it.
The result is an impressive spoken-word performance of wit and wonder, spinning apparently superficial facts and anecdotes into something quite special.
News
Comments
Sammy J Dates
Sorry. We have no listings of forthcoming performances by this comedian.
Represented by
We do not currently hold contact details for Sammy J's agent. If you are a comic or agent wanting your details to appear on Chortle, click here.