Stuart Black Third placed in the Laughing Horse new act competition, 2007.
Stuart Black Videos
Reviews
Stuart Black: The Crossroads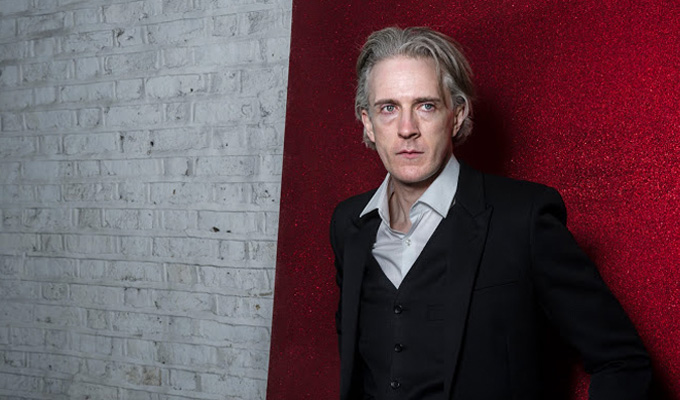 A fantastic orator with interesting things to say, Stuart Black holds an audience captive with his unique turns of phrase and deliberate, precise writing.
His appearance is far more suited to Victorian London than 21st Century Edinburgh; his, thin aquiline features give him an air of the macabre. He dissects his audience like a medical lecturer, displaying a cold, steely gaze as he delivers deadpan personal stories that have led him to where he is, his own personal crossroads.
It is immediately apparent that Black is an intelligent wordsmith. He speaks of times in his life that led him to rethink some basic principles, living in an attic, living in a van, living in an abandoned mental hospital, told with such a sense of darkness. Cheerless but funny, Black has a charm without being charming.  
There are a few huge laughs and some points that really hit home. This feels like a revelatory show from a man with something to offer. Gags are all-too few, however, and we spend more time smiling than chuckling, choosing instead to enjoy our own cleverness at understanding his statements than actually finding them hilarious.
There are some exceptions of course, his account of his one and only time in a South African brothel is brilliantly funny, and his views on commuting are refreshingly different.
He revisits the crossroads theme throughout. Ricocheting from one topic to another, Black describes a situation and then gives a different take on the event from the perspective of a crazy alchemist time-traveller character he introduces. It is – again – brilliantly clever, if not hilarious.
The words he uses are not beautiful ones but he laces them together wonderfully, bringing light to the dark. Black is an articulate and appealing speaker and sticks wonderfully to his theme, overlapping and revisiting his topics in a fast paced and completely controlled manner. Not the funniest man at the Fringe, but one that it is hard not to listen to.
News
Comments
Stuart Black Dates
Represented by