Paul Zenon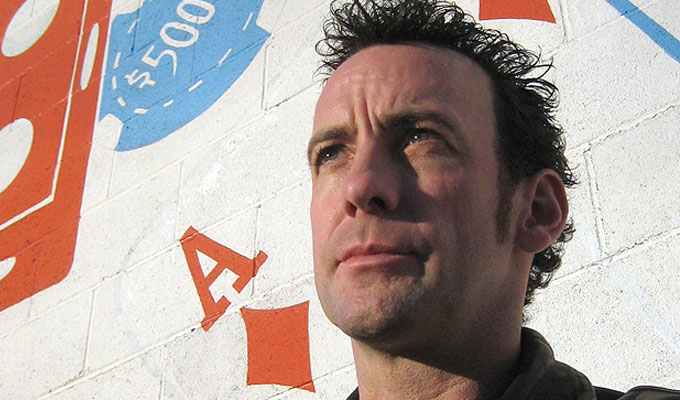 Date Of Birth: 29/06/1964
Magician Paul Zenon has always been a trickster: at the age of eight he conned his neighbours into buying raffle tickets for a non-existent prize – then invented a fictional winner so they wouldn't catch on.
In later youth, he worked his way around the Mediterranean as a street magician, fire-eater and phoney fortune-teller, then - after a short spell as a casino croupier in Denmark – he returned to the UK where he worked his way into the comedy clubs.
He took one-man shows to the Edinburgh Fringe in 1997, 1999 and 2002 but has also performed for the troops in Bosnia, Belize and the Falklands, at plenty of corporate after-dinner functions, and in a Vegas casino.
In the early Nineties, Zenon presented four series of the children's BBC programmes Tricky Business and Tricks and Tracks, before making three hour-long shows for Channel 4.
Other TV credits include a 'tricks and travel' TV special set in Sweden, hosting 22 hour-long episodes of Worst Case Scenario on Bravo, Paul Zenon's Revenge Squad for ITV and making regular guest appearances on Channel 4's Countdown.
Paul Zenon Videos
Reviews
Paul Zenon: Lounge Wizard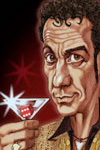 There are only so many magic tricks in the world that you can do in a nightclub with a low ceiling and the audience in a wide arc around you.  If you're a fan of the kind of magic that one man and his wit can provide, as opposed to a whole production team with a fly-tower, this is a show you will relish.
The audience are deceived, disarmed and charmed by Zenon's low-key Northern wit, pitching the tone exactly right for the room.  Acknowledging that we will all have seen  cord cutting tricks before, Zenon adds a frisson to the routine by using the mic cable.  He plays with our knowledge and expectation, our willingness to be beguiled by what we think we see.
There are some truly stumping moments – how is the cup filled with water, where do the lemons come from, how the hell is the note found there and how are we not all covered in beer and glass?  Because this is all managed with an enviably relaxed manner rather than flamboyant pomposity, the audience don't go madly vocal with their response, more modest acceptance of these small miracles. (I admit, I'm an absolute sucker for this kind of thing).   In America you'd get some unspeakable floppy haired show-off extorting whoops and applause by demanding it, but in Edinburgh we quietly acknowledge the extraordinary and carry on!
What makes this show special is it's not only a slick and engaging performance, but interspersed with biographical snippets and a sense of the history of the magic tricks as well.  Most magicians make you think they were nerdy losers as kids,  but Zenon is much cooler than that, his anecdotes are playfully subversive with a bad boy streak that enlivens his stories.  You may have seen similar tricks, but you won't have seen them done with such casual elegance and warmth.  A really enjoyable, entertaining hour.
News
Comments
Paul Zenon Dates
Sorry. We have no listings of forthcoming performances by this comedian.
Represented by
We do not currently hold contact details for Paul Zenon's agent. If you are a comic or agent wanting your details to appear on Chortle, click here.