Magnus Betner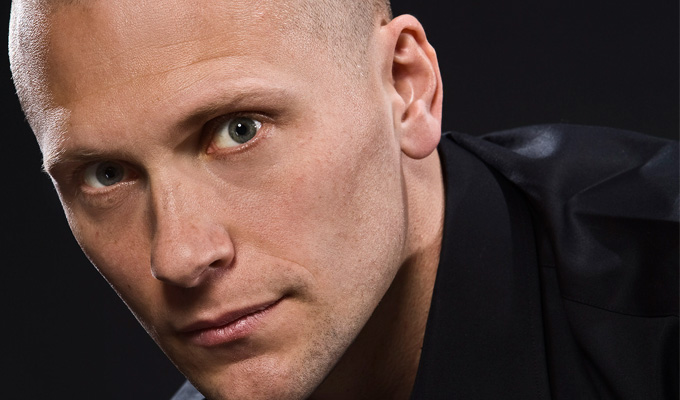 Date Of Birth: 16/08/1974
An established Swedish comedian, who started in 1997, Magnus Betner is now attempting to work his way up the British circuit.
He has recorded three comedy specials on Swedish TV, as well as his own series In Your Face, where he performed stand-up in places such as a church and a mosque. He has also released four stand-up DVDs.
Magnus Betner Videos
Reviews
Magnus Betner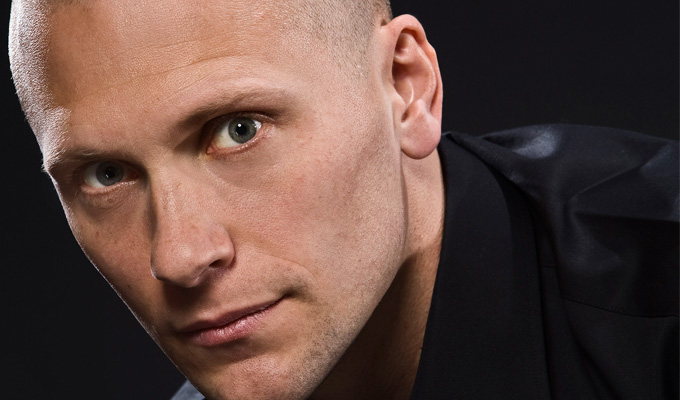 Magnus Betner's flying three-night visit to London is rather an odd one. Although a comedy superstar in his native Sweden, at the Leicester Square Theatre he's sold so poorly on the opening Monday that much of auditorium is curtained off to retain the intimacy. A straw poll reveals most the audience are Scandinavian, too.
This is, he tells us, a greatest hits set. And one that lasts just 40 minutes, the show fleshed out with a support slot from London-based Danish comic Sofie Hagen, celebrating 'Chubby Pride' and denigrating those who'd disagree, plus an interval.
Betner is apparently soon to record an English-language stand-up DVD ins Estonia – why not? – and is here to run through the material he intends to use. The epitome of liberal libertarianism, he takes on the usual targets, primarily around the idea of how religious doctrine and political dogma force compliance – whether it's about gender roles, censoring pornography or, circumcising infants.
The crowd are on-side and there's a more than an element of preaching to the converted. Here he can speak of post-natal abortion and fisting – separately I should add – and no one bats an eyelid. In fact, a couple of points he makes here could even be considered old-hat for polemical stand-up. Yeah, yeah, we all know that arch-homophobe Vladimir Putin's macho semi-naked image is a gay fantasy…
It'd be interesting to see him work with more of a challenge (and more of an audience, obviously). He tells of four hellish months performing stand-up in New York, where mention of God, the military, abortion or Israel – to name but four of his hot-button topics – would cause howls of outrage. The antithesis of tonight's situation.
But lest you think his politics are easy to read, he can surprise. He's no fan of Julian Assange, for example, with his feminist desire to have the Wikileaks founder face up to accusations of rape back in Sweden over-riding his image as a liberator of secrets.
Plenty of stuff needs saying. How statistically insignificant the number of terrorist attacks in the EU that are committed by Muslim extremists, for instance. And there's certainly a sea-change in politics across the Continent, with even supposedly liberal Sweden's far-right party rising worryingly in support in recent elections. But these subjects are mentioned more in passing, without exploring, perhaps as it's not established enough material to fit the 'greatest hit' designation.
Many of the routines here were in his 2010 Edinburgh show, which seems a little hoary for a social commentator; and they are astute, well-argued and designed to be provocative, getting laughs from the bluntness of his argument (especially on abortion) and from picking the logical flaws in hypocritical behaviour. What this doesn't have is much of a sense of occasion – this fells more like a strong club set writ large (at least for one of the dwindling number of clubs that allow their comics to express opinion) more than a destination show that justifies a £15 cover charge. But more power to his elbow for saying it.
News
Comments
Magnus Betner Dates
Sorry. We have no listings of forthcoming performances by this comedian.
Represented by
We do not currently hold contact details for Magnus Betner's agent. If you are a comic or agent wanting your details to appear on Chortle, click here.