Dave Gorman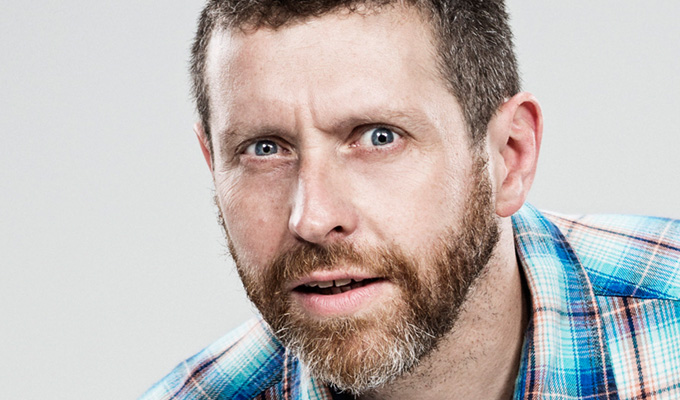 Date Of Birth: 02/03/1971
Dave Gorman started stand-up in 1990, when still a teenager, after dropping out of his mathematics course at Manchester University. But it took five years for him to start gaining recognition, hosting both the Comedy Zone showcase at the Edinburgh Fringe and appearing on Granada's Stand-up Show in 1995. Writing work began to come in, and he worked on Jenny Eclair Squats, The Fast Show and the Mrs Merton Show.
In 1998, he performed his first solo show, Reasons To Be Cheerful, deconstructing the lyrics of the Ian Dury song, which he followed the next year with Better World, in which he asked local newspaper readers how he could improve the world, then acted n their suggestions. This documentary-style show came into its own in 2000's Are You Dave Gorman? in which, egged on by flatmate Danny Wallace, he travelled the world to try to find 52 namesakes.
Are You Dave Gorman? was nominated for the Perrier award, and won the HBO Comedy Jury Award for Best One Person Show at the US Comedy Arts Festival in Aspen Colorado. It was subsequently made into a BBC Two series, The Dave Gorman Collection, and a successful book.
His second TV series, also broadcast on BBC Two, was Dave Gorman's Important Astrology Experiment, a cod-scientific test to see if he could improve his love, health, and wealth over six episodes if he followed his horoscopes. His twin brother Nick, completely ignored the astrologers, so acted as a control.
In 2003, he embarked on another bizarre quest; this time tracking down people responsible for Googlewhacks - web pages that contain a unique pairing of words, so they are the only result returned when you type the phrase into the search engine. The show, which virtually drove him to a nervous breakdown, started at the Melbourne International Comedy Festival, transferred to Edinburgh and a UK tour, and again spawned a bestselling book as well as a live DVD.
Since 2005, Gorman has also hosted the Radio 4 show Genius, in which members of the public submit their brilliant ideas to be put to the test, which transferred to BBC Two in 2009. He has also starred in Rob Brydon's Annually Retentive, a show showing a behind-the-scenes view of a fictional comedy panel game, as himself.
In 2007, he released his documentary feature film, America Unchained, in which he tried to cross America without using chain restaurants, hotels or gas stations. Again, a book accompanied the film.
In 2009, he announced a return to more traditional stand-up - but cycling between the 32 venues in his UK tour.
Dave Gorman Videos
Reviews
Dave Gorman's Powerpoint Presentation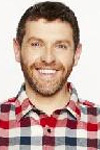 It would probably have happened anyway, but Dave Gorman has to take some of the credit/blame for popularising the use of PowerPoint in comedy.
The technology is both a boon and a curse – when used properly, the screen can an extra dimension or a visual punchline, underlining or undermining what's being said on stage. Used badly, it's a annoying prop for the unconfident, turning stand-up into a tedious business presentation.
As a pioneer, Gorman goes down the righteous path in his first Fringe performances in eight years – and even opens with a sly gag at the expense of the 'death by PowerPoint' option. But a few nifty, early sight gags on the massive screen aside, this is not about the medium, but the material. And what an impressive hour of intelligent, playful, quirky, obsessive and original fun it turns out to be.
In some ways it's a celebration of this former maths student's continued nerdiness. He's ruthlessly pedantic (and yes, can use the PowerPoint to stress a point), and sometimes brilliantly obsessed with the trivial. Some comics make you want to look at the whole world anew; after seeing Gorman you'll look at adverts for watches in a different way.
At other times he starts from a typical observation – the marketing bullshit of 48hr deodorant, for example. But as anyone who's seen any of his quest shows knows, Gorman is not one to leave an idea at first base, and takes things to extremes. Thankfully, for the sake of his sanity, here it's just extremes of comic invention he goes to.
He whizzes through this material, with the laughs coming frequently – and sometimes without the punchline needing to be said. He is so defined as an benign mischief-maker that he can leave ideas hanging – and we work out what's coming for ourselves from the clues he scattered along the way.
A couple of the early ideas don't quite catch alight, such as his take on that old staple of celebrities he's supposed to look like. And he showed us a picture of cage fighter Alex Reid, who he once met, but the rest of that anecdote is very forgettable.
But once he starts on the idea that he's often mistaken for being Jewish, Gorman gets his teeth into a formidable bit of about stereotyping and projecting racial characteristics on to others in a superb display of exasperated confusion that kicks the show off into a high gear.
Gorman's love of the internet is another key thread, he gets into an ultimately inconsequential online spat with Jim Davidson – though he regales the story expertly – and embarks on a modest, inconclusive experiment after crowd-sourcing information on what makes your wee smell funny. And while mocking idiotic comments posted on the web provides easy comic grist, Gorman makes it into poetry, literally as well as figuratively. You can see why he's one of Britain's finest Jewish comedians.
News
Comments
Dave Gorman Dates
Represented by