Dan Mitchell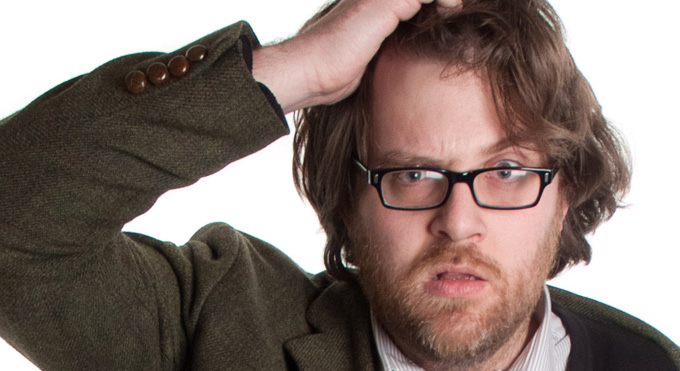 Dan Mitchell started his career in comedy in 2003, and ran a regular stand-up night at evening at Cardiff's Pen and Wig pub, which he compered. He is also part of a double act with fellow Welsh stand-up Frank Honeybone, called Eggy Evans Sweaty Display.
Contestant in 2011 ITV reality/talent series Show Me The Funny.
Reviews
Dan Mitchell: Fringe 2012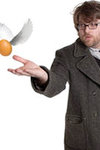 Here's a cautionary tale to comics tempted to do a TV show for the 'exposure'. Dan Mitchell was one of the contestants on ITV's prime-time reality programme Show Me The Funny last year – which now means he has the nationwide profile to pull an audience numbering… well, six.
And perhaps the TV appearances forced his hand in to coming to the Fringe too early, as well, for this does not seem like an hour-long show demanding to be heard; more like a comic with a strong 15 minutes trying to make it the next stage. Like so many shows here, the price point (up to £12) just  does not match the expertise on offer.
Isolation and illness are the none-too enticing themes,  and some of the more bizarre images in the show are explained by a restless dizziness, caused by sickness, scrambling his mind.
It results in some amusing, surreal images – though nothing that really takes off – sitting aside more predictable stand-up about the list of side-effects on medicines, the advertising slogan 'food you can trust' and googling symptoms that prove to be not nearly as scary as the internet suggests.
More successful are the more whimsical elements about his upbringing in a sleepy part of Wales, dryly commenting that he's an observational comic from somewhere there's very little to observe. The vagaries of his mother tongue are nicely handled, though the subject is hardly new, as are recollections of schoolyard bullying for wearing glasses and being epileptic.
But such nifty bits of stand-up are few and far between, sitting amid set-ups that are often unnecessarily wordy and heavy-handed digressions that lead to dead ends. It's almost as if he's playing for time.
Mitchell used to be an undertaker, which provides the best anecdote of the night, but while it would be unfairly glib to suggest his set requires the service of his former colleagues, it's hardly brimming with life.
Although there are enough nice touches to suggest Mitchell has some potential, but he doesn't yet have a show.
News
Comments
Dan Mitchell Dates
Sorry. We have no listings of forthcoming performances by this comedian.
Represented by
We do not currently hold contact details for Dan Mitchell's agent. If you are a comic or agent wanting your details to appear on Chortle, click here.