Alex Zane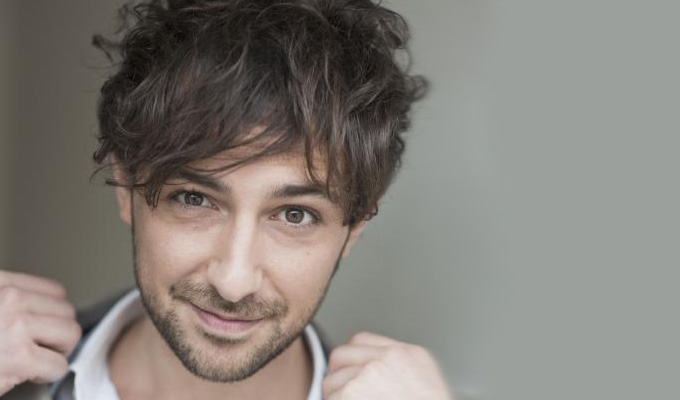 Date Of Birth: 03/03/1980
Reviews
Alex Zane: Just One More Thing...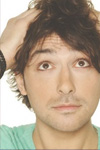 TV presenter Alex Zane is an incredibly likeable performer with charisma, charm and a humility that can be rare among some of the other famous faces on the Fringe. But his debut hour sees him struggle with what so many acts wrestle with – the desire to have a theme but without the material to support one.
Columbo fans will recognise the show title and Zane explains that the Seventies TV detective was an inspiration to him when he was younger, recalling when he wandered around in a trench coat, reciting the well-known line. Five minutes in and Columbo is fast forgotten to move onto other tales from Zane's childhood which is shockingly similar to Simon Bird's character from The Inbetweeners. The insults that come from having a briefcase as a schoolbag may be familiar to the young audience.
Zane's obsession with role-playing (in the non-kinky sense) contained some more tired observations but was saved by a RP fan in the front row and Zane's genuine enthusiasm at meeting a fellow nerd and excitement at the possibility of a wargaming date.
This is where Zane really shines; his interaction with his audience is natural, warm and funny. His treatment of latecomers who have to walk across the stage to their seats is non threatening and amusing. It is surprising, however, that he doesn't combat the problem of people going back and forth to the bar with a bit more grit as it really did disrupt the flow of the show. Technical problems with a dodgy mic and serious noise spillage from the neighbouring venue also disrupted sections, but Zane used the technical hitch to great effect and the atmosphere picked up as the technicians struggled onstage to fix the problem.
The charm continues as Zane explores his short time at medical school which again lacks any real pay-off other than the fact the exams were hard and he didn't do well, but the easy delivery of the piece makes for pleasant listening.
And so the material goes on, with movie tag lines being a bit rubbish, PE teachers being a bit weird, dirty talk being a bit awkward. We have heard it before, it will still make us chuckle but we're no closer to really knowing our host. There are a couple of celebrity anecdotes which give us a bit of an insight into Zane's world, a passing encounter with Lee Ryan from Blue being particularly amusing – but it would be nice to hear about something a bit deeper, more personal than these throwaway stories.
By the end of the show everyone is entertained but there is little to take away. Zane is infinitely likeable, the performance skills are fantastic, the show is enjoyable but the material is forgettable.
News
Comments
Alex Zane Dates
Sorry. We have no listings of forthcoming performances by this comedian.
Represented by
We do not currently hold contact details for Alex Zane's agent. If you are a comic or agent wanting your details to appear on Chortle, click here.
ADVERTISEMENTS