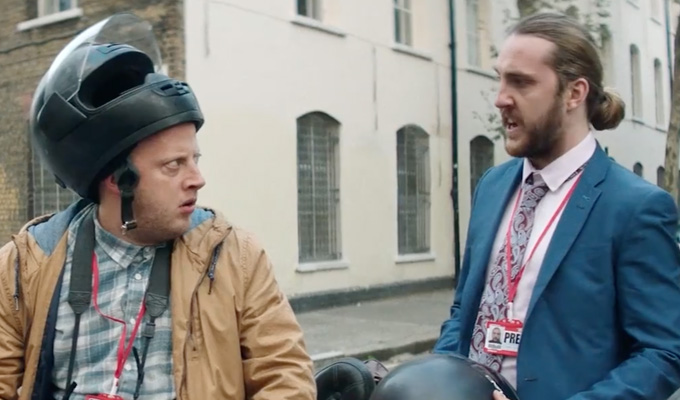 Seann Walsh and Marek Larwood in 2:HRS
Here's the trailer for 2:HRS, a new family adventure film featuring Seann Walsh and Marek Larwood.
The pair play Tooley and Graves - a journalist and a photographer for a tabloid newspaper described as a 'bumbling, resentful double act'.
They stumble on the story of teenager Tim Edge, who has two hours to live. Tooley hopes that they can catch him before the clock ticks down, and get an exclusive interview, but Tim is on his own urgent mission to complete his bucket list, and doesn't want to be caught.
The film stars young actors Harry Jarvis, Ella-Rae Smith and Alhaji Fofana, with Keith Allen and Siobhan Redmond also making appearances.
It will be released via on-demand platforms on July 30.
Published: 14 Jun 2018
What do you think?