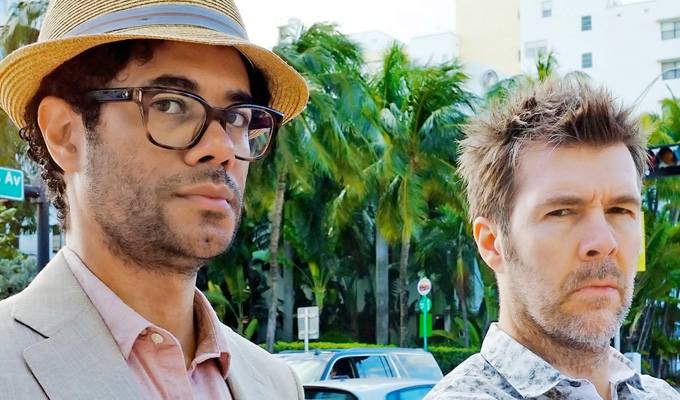 Richard Ayoade & Rhod Gilbert are terrified by alligators
Richard Ayoade and Rhod Gilbert were left quivering when they encountered alligators in the Miami swamps.
Last night's Travel Man showed the pair on an airboat swamp tour in Miami, getting very nervous when they found themselves in the 'dining room' of the reptiles.
Gilbert said: 'They are much more beautiful than I was expecting.'
But Ayoade argued: 'I would say the beauty takes second place to their absolute terrifying nature.'
But the scariest aspect of this clip, released by Channel 4, is the bill for a couple of juices they each bought for the road trip.
Published: 4 Apr 2017
What do you think?