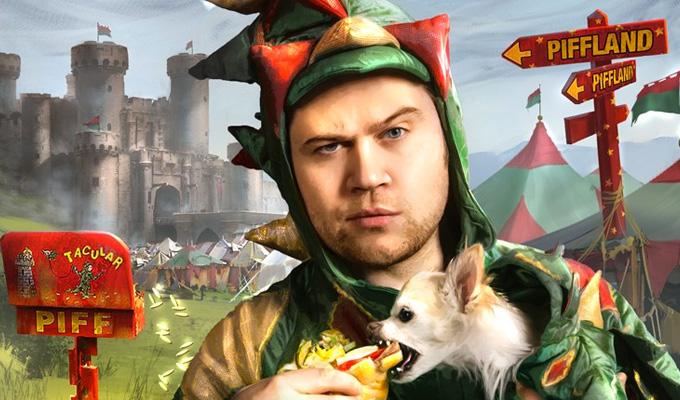 'Out came the dragon outfit and I never looked back...'
First gig
Quircus, July 5, 2007, in a tiny pub in Honour Oak Park. Having become steadily more unbookable as a closeup magician due to my increasingly grumpy demeanour (and surprisingly, regular redundancy wasn't helping this), I decided to try one last thing before packing it in and returning to my previous life in IT. Out came the dragon outfit and I never looked back. And not just because of the hood's restrictive movement.
Best gig
La Soiree, February 12, 2011. I had seen its former incarnation, La Clique, in Edinburgh in 2006 and was converted. I had found my calling. I spent the next five years getting my act together, although I never believed I would make it into the show. But five years later, a friend of mine, Marawa the Amazing, suggested that at the very least I ask. I asked. I got a spot. I did the spot. I held my own. I've never been happier. In some ways I felt I had achieved what I had set out to do, and it took the pressure off. I had no idea that it was just the beginning.
Gig that taught me the biggest lesson
Opening for Mumford & Sons, December 4, 2012. I had done a run of theatre shows with them that had gone particularly well, and they very kindly extended my booking to cover the arena dates.
There was a main stage and a B stage, the idea being that I would perform on the B stage while the bands set up on the main stage, enabling a seamless night of entertainment for all. A great idea in principle, but in practice it meant I was shouting for attention on a tiny stage in the middle of an arena.
I finally gained focus at the precise moment I pretended to break the leg of my chihuahua sidekick, Mr Piffles. Cue 20,000 people booing me in unison and a very lonely walk back to the dressing room. The next day I picked myself up and went back out there, but this time on the main stage. The gig went great. Sometimes, I learnt, it's not always completely my fault.
Gig that changed my life 
America's Got Talent, March 18th, 2015. The first audition. I was half asleep, jet-lagged, famished and angry, convinced I was doing the wrong thing, ready to walk and with no idea who Nick Cannon was. I dragged myself on stage to eye-rolls and awkward laughter. I left to a standing ovation, a fist bump from Howard Stern, and the knowledge that I had just paid my bills for the next year. Although I still didn't know who Nick Cannon was.
Best gig as a punter
Russell Brand at The Hob in Forest Hill. To this day the greatest 20-minute set I have ever seen. The headliner had no chance of following it and gave up after 15 minutes of awkwardness. I saw comedy transform a room in a way that I'd never experienced before.
• The Piff The Magic Dragon Show is at Assembly George Square Theatre at 20:30 from August 3 to 13 only
Published: 1 Aug 2016
What do you think?