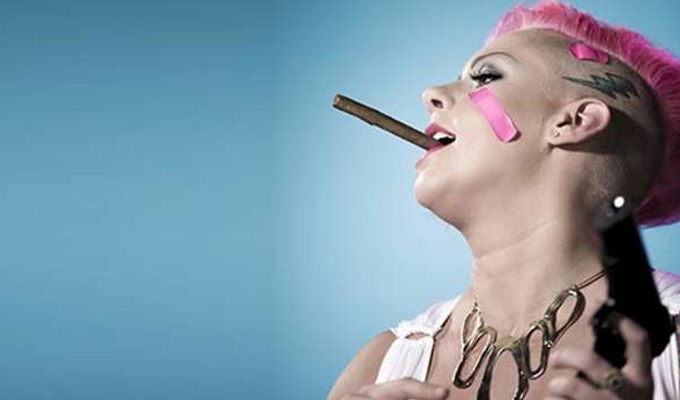 Abigoliah Schamaun: Do You Know Who I Think I Am?!
Show type: Edinburgh Fringe 2018
Starring: Abigoliah Schamaun
She's a myriad of paradoxes. A hardcore yoga bunny with surprisingly squishy thighs. A boring heteronormative disguised as a luscious lady lover. She grew up in the conservative Midwest of America to become an unabashedly liberal London-based comic. Nothing is what it seems. Especially Abigoliah Schamaun. 'She could sit in silence and still receive a standing ovation' **** (TheWeeReview.co.uk). 'Confident and brilliantly funny with a knack for a turn of phrase that turns the simplest comment into a solid laugh' **** (BroadwayBaby.com).
Reviews
Abigoliah Schamaun brings a lot of swagger to her latest stand-up show, as its title surely suggests.
4/02/2019
This comic also appears in: