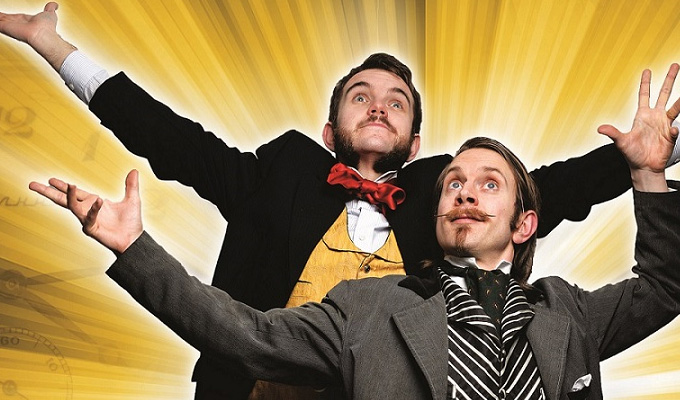 Morgan & West Are Time-Travelling Magicians
Show type: Edinburgh Fringe 2010
Victorian magic duo Morgan and West travel 100 years into the future presenting an hour of baffling magic, unparalleled precognative powers and a totally genuine ability to travel through time.
No future is left unforeseen, no timeline left unaltered as this pair of temporal tricksters burst into the twenty-first century with their trademark mixture of magic, wit and whimsy.
Upcoming Dates
Sorry. We have no upcoming listings for Morgan & West Are Time-Travelling Magicians.