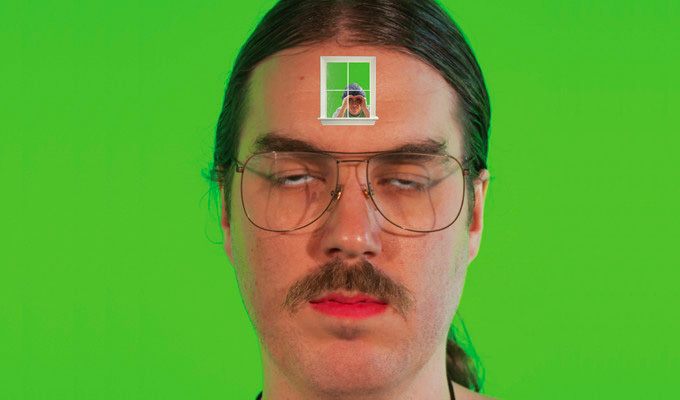 MICF - Neal Portenza: Fafenefenoiby II: Return of the Ghost Boy
Cult comedian Neal Portenza cuts a slightly more sober figure than normal this year. Gone is the lab coat, the rouged cheeks and the Dr Professor honorific. The white suit and red beret signify a link to his previous clowning shows, but also change is quite clearly afoot.
But for a while, at least, it's business as usual as he builds up the manic playfulness he's known for. There are several false starts to get the welcome he thinks he deserves and plenty of audience badinage as he sets up some potential mindreading tricks that look like having little chance of success.
Then, about halfway through this hour Josh Ladgrove, the man behind Portenza, changes gear to reveal that he feels burnt out, having fallen out of love with comedy – largely blaming producers his previous live shows who've made an already financially precarious endeavour unviable. He feels the comedy scene is withering under 'the long shadow of mediocrity' and the joy he feels on stage evaporates with the harsh realities when he's off it, especially the realisation that creativity goes unrewarded. His spirit crushed, this will be his last show as Portenza, he reveals.
One person in the audience tonights finds this soul-baring absolutely hilarious, rather upsetting the delicate mood Portenza was aiming for with his honesty. But the comic takes this unexpected contribution in his stride. Having spent his time on stage so far encouraging the 'interesting' energy among the crowd, he, of all people, can't complain when it turns weird.
Having got this off his chest, the beret goes back on, as does the crazy grin, and without missing a beat we're back to the knockabout dumb magic tricks that are the foundation of this hour. The transition is surprisingly seamless.
Portenza's stupid rabble-rousing is infectious, and while this doesn't have the intensity of last year's offering, there's plenty of rough-and-tumble fun as plays with the crowd. And the central magic trick is pretty darned impressive for an idiot who's ostensibly mucking about just for laughs.
It's a shame Portenza feels the comedy scene hasn't found the space to accommodate his brand of lunatic frolics, but if this is to be his farewell, you should see him before he sails into the sunset.
Review date: 17 Apr 2018
Reviewed by: Steve Bennett
Reviewed at: Melbourne International Comedy Festival
Recent Reviews
What do you think?